WildCATS
Cover Price: $47.88
Your Price: $28.96
YOU SAVE 40% OFF
12 issue subscription


FREE U.S. Shipping

Please allow 6-8 weeks for delivery of your first issue.

Get this subscription for 44% OFF!

Rating : T+



Last Issue Processed

WildCATs Vol 6 #9 Cover A Regular Stephen Segovia Cover
Recent Talent
Writer:

Matthew Rosenberg

Artist:

Stephen Segovia

Release Date:

6/13/2023
Description
Spinning off from the pages of Batman comes a senses-shattering new series! The HALO Corporation has gathered a motley crew of operatives, led by Cole "Grifter" Cash, who are going to make the world a better place...no matter who they have to kill! Working in the shadows of the DC Universe, this new covert team has been tasked with gathering an elite group of scientists for the first phase of their plan...but the Cats' mysterious leader, Void, might have other plans!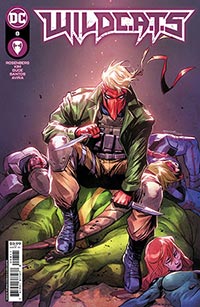 WildCATs Vol 6 #8 Cover A Regular Stephen Segovia Cover
The world is dying. Grifter may just be our last hope, but things aren't looking too good for him either. Luckily, his trusty teammates will stand by ...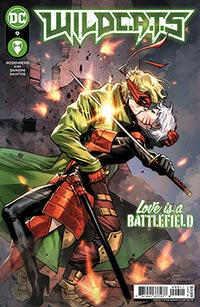 WildCATs Vol 6 #9 Cover A Regular Stephen Segovia Cover
Grifter is back, and he's getting the old band back together for one last show. They're going to be playing fan favorites like "Us Against Everybody" ...