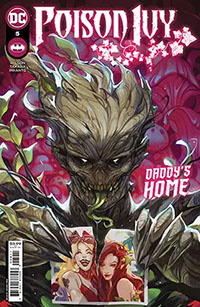 Pamela Isley has been a lot of things in her life. A living god, a super-villain, an activist, a scientist, and dead. In a new body that she didn't ask for and with a renewed sense of purpose, Ivy leaves Gotham and sets out to complete her greatest work—a gift to the world that will heal the damage dealt to it...by ending humanity. Spinning out of the pages of Batman, DC is proud to present the unbelievable next chapter in Poison Ivy's life by the incredible creative team of G. Willow Wilson and Marcio Takara.
RECENT TALENT:
Tags for this comic:
» Rating » T+
» Last Issue Processed » Poison Ivy #5 Cover A Regular Jessica Fong Cover
Cover Price: $47.88
You Save 40%
Your Price : $28.96
• 12 issue subscription
FREE U.S. SHIPPING
Please allow 6-8 weeks for delivery of your first issue.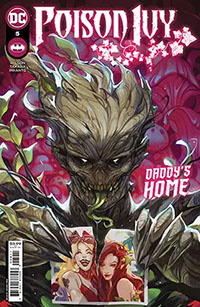 Poison Ivy #5 Cover A Regular Jessica Fong Cover
Hello, sweetie, you're absolutely pathetic. You know that, right? Luckily for you, Daddy's home and he's here to make all the bad feelings go away. As Ivy prepares to go international with her mission to save the Earth, there's only one thing standing in her way--the brave man whom Ivy stole her powers from.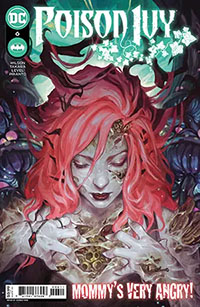 Poison Ivy #6 Cover A Regular Jessica Fong Cover
THE SHOCKING CONCLUSION TO POISON IVY'S FIRST ARC! Poison Ivy is taken to death's door and beyond, as the fungal parasite she's been playing host to causes Ivy to undergo a terrific metamorphosis. Can the world's greatest villain find the strength within her to carry on, or will something...new take her place? One thing's for sure, this issue is such a doozy it'll make you beg Mommy for more!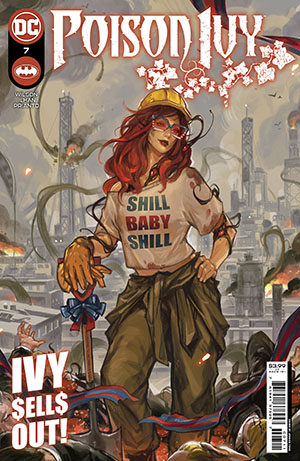 Poison Ivy #7 Cover A Regular Jessica Fong Cover
SHILL, BABY SHILL! Poison Ivy has finally sold out to Big Fracking! That's right! You heard it here first, folks! With a new mission, a renewed outlook on life, and a burgeoning new sense of purpose, Ivy is back and better than ever before. A brand-new era of Poison Ivy begins!