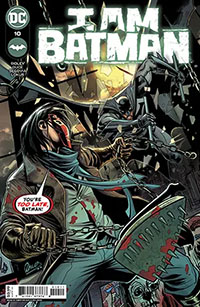 Future State gave readers a preview of things to come with Jace Fox as the new Batman... but this debut in the core line arrives with a bang! Picking up immediately from the events of The Next Batman: Second Son, Jace thrusts himself into action when the Magistrate's crackdown on Alleytown begins, using armor he's found in the abandoned Hibernaculum.
RECENT TALENT:
Tags for this comic:
» Rating » T+
» Last Issue Processed » I Am Batman #10 Cover A Regular Christian Duce Cover
Cover Price: $59.88
You Save 40%
Your Price : $35.93
• 12 issue subscription
FREE U.S. SHIPPING
Please allow 6-8 weeks for delivery of your first issue.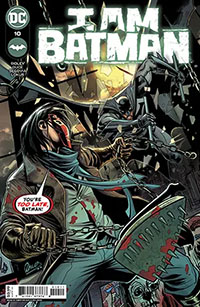 I Am Batman #10 Cover A Regular Christian Duce Cover
How do you stop a killer who feels nothing: no pain, no emotion a killer who believes their actions only make the world a better, more beautiful place by exposing the literal and figurative ugliness of the rich and powerful? The more important question for Batman as he squares off with Manray...what if he can't stop him?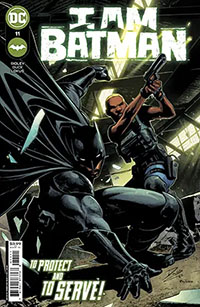 I Am Batman #11 Cover A Regular Christian Duce Cover
Following the stunning conclusion of the previous issue, Jace Fox and his "task force" are upended! Taking Manray into custody could be a deadly prospect for Chubb and Whitaker…and what secrets does this mass murderer hold?