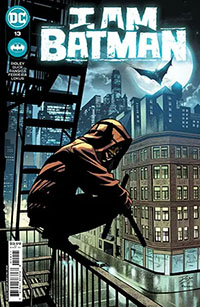 Future State gave readers a preview of things to come with Jace Fox as the new Batman... but this debut in the core line arrives with a bang! Picking up immediately from the events of The Next Batman: Second Son, Jace thrusts himself into action when the Magistrate's crackdown on Alleytown begins, using armor he's found in the abandoned Hibernaculum.
RECENT TALENT:
Tags for this comic:
» Rating » T+
» Last Issue Processed » I Am Batman #14 Cover A Regular Christian Duce Cover
Cover Price: $59.88
You Save 40%
Your Price : $35.93
• 12 issue subscription
FREE U.S. SHIPPING
Please allow 6-8 weeks for delivery of your first issue.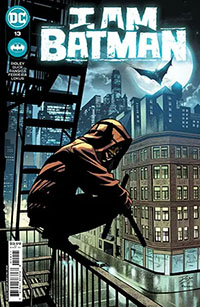 I Am Batman #14 Cover A Regular Christian Duce Cover
The mystery of a pair of brutal murders is solved, a hero is born, and a mantle is passed. The conclusion of the intense "She Got Next" saga will reverberate from New York all the way back to Gotham City as it sets up the next chapters for both Jace Fox and Renee Montoya.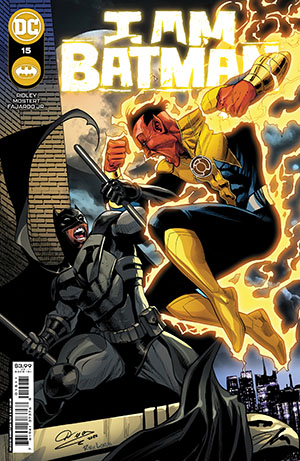 I Am Batman #15 Cover A Regular Christian Duce Cover (Dark Crisis Tie-In)
A Dark Crisis tie-in issue! When Jon Kent first asked Jace Fox to join the new Justice League, the answer was a firm no. But as Deathstroke and the Legion of Doom hunt the heroes of the DCU Jace learns the hard way that there are some fights from which Batman cannot run, and the only thing he has to fear...is fear itself!