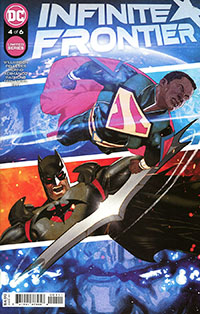 When our heroes saved the Multiverse from Perpetua in Dark Nights: Death Metal, everything was put back where it belonged.. and we do mean everything. All the damage from all the Crises was undone, and heroes long thought gone returned from whatever exile they had been in. Most of them, at least.
RECENT TALENT:
Writer:
Joshua Williamson
Artist:
Xermanico - Paul Pelletier - Jesus Merino
Tags for this comic:
» Rating » T+
» Last Issue Processed » Infinite Frontier #5 Cover A Regular Mitch Gerads Cover
Cover Price: $29.94
You Save 25%
Your Price : $22.49
• 6 issue subscription
FREE U.S. SHIPPING
Please allow 6-8 weeks for delivery of your first issue.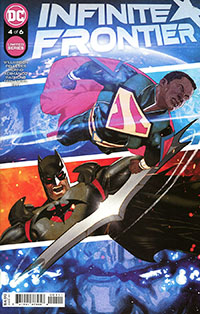 Infinite Frontier #4 Cover A Regular Mitch Gerads Cover
President Superman finds himself in the wrong world, and it isn't looking good. Bones and Chase attempt to stop super-powered heroes and villains from crossing Multiversal lines. If they can shut down the President of Steel, they think that it will serve as a signal to all to not mess with Earth-0! This is only a distraction, however, as Injustice Incarnate begins to show them the worst the Multiverse has to offer, and only Flashpoint Batman is there to lend the heroes backup.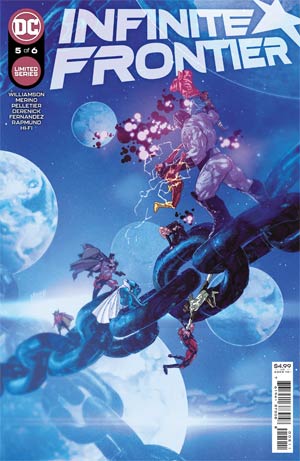 Infinite Frontier #5 Cover A Regular Mitch Gerads Cover
Roy Harper finds himself forced to do things on his own. He's been through a lot since he was Green Arrow's sidekick, and usually, the only person he can count on is himself. Hence, he's hiding the fact that he's back from the dead from his old friends. He comes across Jade, who has also been stranded by herself—can he help her while letting her help him? Because neither of them can handle Darkseid all by their lonesome. Meanwhile, Barry Allen sends out a call: it's time for all the heroes exploring the Infinite Frontier to come to the Omega Planet!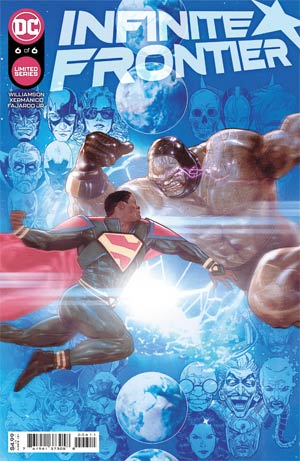 Infinite Frontier #6 Cover A Regular Mitch Gerads Cover
One story ends and the next phase of the DC Multiverse begins. We have one name for you: DARKSEID. Our heroes knew that someone had been pulling the strings this entire time, but are they prepared for it to be the biggest bad of all? As President Superman, Alan Scott, Roy Harper, and the rest converge for a showdown, the secret of Omega Planet is revealed. Plus, Barry Allen is put on a path he may never get off!