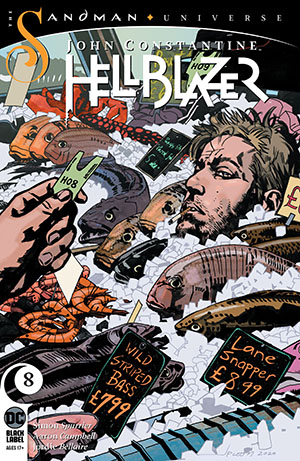 John Constantine is back in London, back to his old tricks—and just in time, as things have become very dark indeed in his old stomping grounds. A small-time gang lord has found himself dealing with a big-time outbreak of supernatural weirdness...and without any allies to call on and nothing left to call his own, John doesn't have much choice about taking a paycheck from one of London's worst, or accepting the help of one of the gang lord's would-be foot soldiers. But what should be an open-and-shut exorcism turns out to be nothing but...and the author of this madness may just be getting started on their terrible masterpiece! The original Constantine is back in this series from Si Spurrier (The Dreaming) and Aaron Campbell (Infidel), with nothing to his name but decades of bad memories and an unearned second chance. How, exactly, will he squander it? There's only one way to find out...
RECENT TALENT:
Tags for this comic:
» Rating » Parental Advisory
» Last Issue Processed » John Constantine Hellblazer #8
Cover Price: $47.88
You Save 39%
Your Price : $28.99
• 12 issue subscription
FREE U.S. SHIPPING
Please allow 6-8 weeks for delivery of your first issue.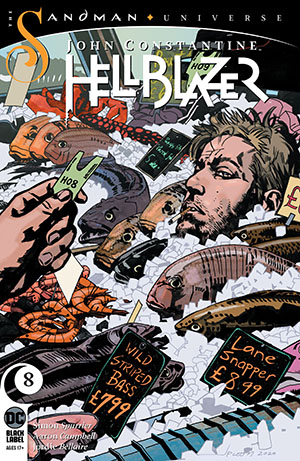 John Constantine Hellblazer #8
Hell hath no fury like a woman scorned - especially one with gills, claws, and the teeth of a shark. Will John Constantine protect the fishermen who are in the siren's sights? Or will he lead them right to her?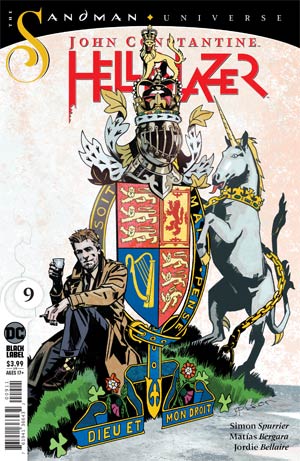 John Constantine Hellblazer #9
The British royal family has always had an interest in breeding the world's finest racehorses. When one disgraced royal cooks up a scheme to re-create the most magical of all horses, it's up to John Constantine to stop him from unleashing a bloodthirsty horror!