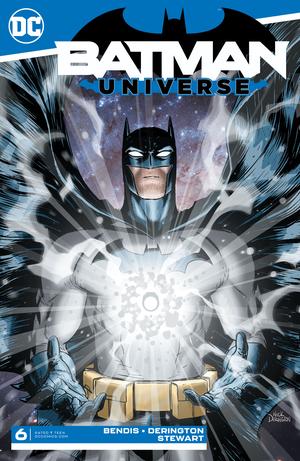 Beyond Gotham: Following the theft of a priceless Faberge egg, the Riddler leads the Dark Knight on a wild hunt after its true owner. Who is Jinny Hex, and what is her connection with Wild West hero Jonah Hex? Riddler has a trick up his sleeve and Deathstroke is hiding in the shadows, ready to jump out and attack! Luckily Batman can count on his old pal Green Arrow to have his back! Action goes off the rails in the pages of Batman Universe, from writer Brian Michael Bendis and artist Nick Derrington, available on its own for the first time!
RECENT TALENT:
Tags for this comic:
» Rating » T
» Last Issue Processed » Batman Universe #6
Cover Price: $29.95
You Save 25%
Your Price : $22.45
• 6 issue subscription
FREE U.S. SHIPPING
Please allow 6-8 weeks for delivery of your first issue.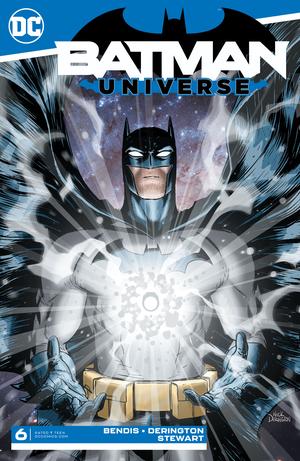 Batman Universe #6
In the conclusion to Brian Michael Bendis and Nick Derington's DCU-spanning saga, Batman's mind is trapped in the unlikeliest of places- inside a White Lantern ring! That would be bad enough, but his physical body is stuck on Earth, completely vulnerable to attack from his enemies. Good news: Batman's freed when the White Lantern ring chooses a new recipient. Bad news: that 'new recipient' is Vandal Savage. Originally published in Batman Giant #13 and #14.