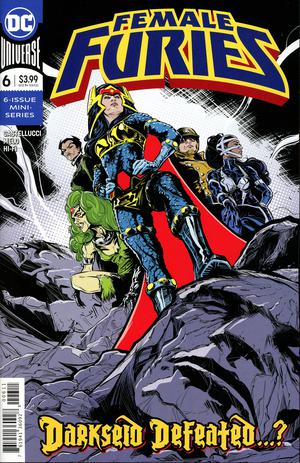 All their lives the Female Furies have been raised to be the meanest, most cunning and ruthless fighting force on all of Apokalips. So why are Granny Goodness' girls left behind every time the men go to war? With the might of New Genesis hanging over the planet, and the Forever People making mincemeat out of Darkseid's army., Granny thinks it's about time that changed.
RECENT TALENT:
Tags for this comic:
» Rating » T+
» Last Issue Processed » Female Furies #6
Cover Price: $23.94
You Save 25%
Your Price : $17.95
• 6 issue subscription
FREE U.S. SHIPPING
Please allow 6-8 weeks for delivery of your first issue.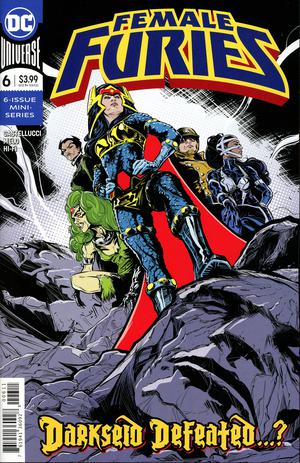 Female Furies #6
If Hell hath no fury like a woman scorned, how will Apokolips handle five Female Furies who have had enough of Darkseid's mess?! In this exciting finale, Big Barda has mobilized her sisters to take on Darkseid and his mewling minions once and for all-and the whole planet is going to feel it when the Furies throw down!