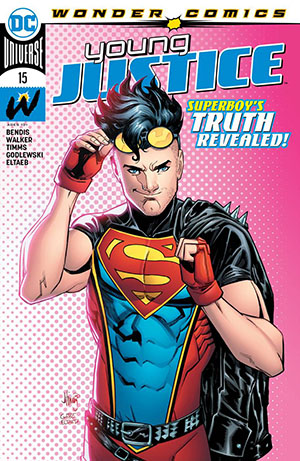 Superboy! Wonder Girl! Robin! Impulse! Amethyse! They're all united in Young Justice #1, the debut issue also introduces new heroes Teen Lantern and Jinny Hex!
RECENT TALENT:
Writer:
Brian Michael Bendis - David F Walker
Tags for this comic:
» Rating » T+
» Last Issue Processed » Young Justice Vol 3 #15 Cover A Regular John Timms Cover
Cover Price: $47.88
You Save 40%
Your Price : $28.96
• 12 issue subscription
FREE U.S. SHIPPING
Please allow 6-8 weeks for delivery of your first issue.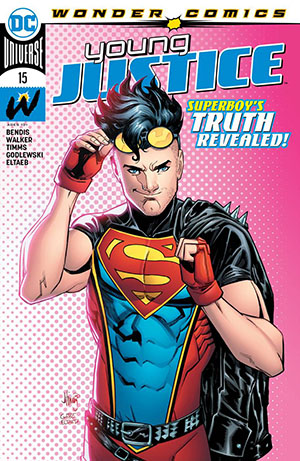 Young Justice Vol 3 #15 Cover A Regular John Timms Cover
Young Justice versus S.T.A.R. Labs! What happens when a universe reboots right under you? Conner is about to find out! The entire Young Justice team confronts the evil genius behind S.T.A.R. Labs and the truth about Conner Kent. This will bring Conner to the doorstep of his namesake, Clark Kent, to find out more about himself and the DC Universe. Guest-starring Superman in a unique crossover with Action Comics.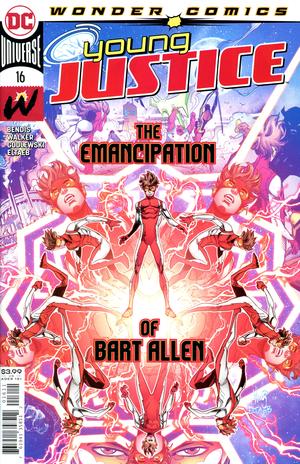 Young Justice Vol 3 #16 Cover A Regular John Timms Cover
Impulse unleashed! Bartholomew Henry Allen II has traveled to the edges of space and time-and along the way, he's discovered truths that he's kept from even his closest friends. Until now. The truth behind the legacy of Young Justice is revealed! What does tomorrow hold for Young Justice?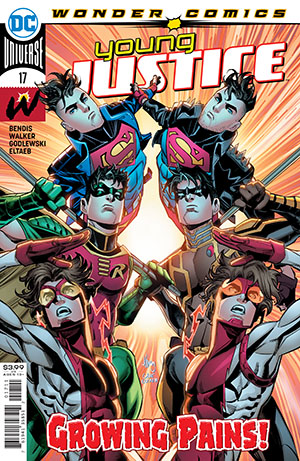 Young Justice Vol 3 #17 Cover A Regular John Timms Cover
This very special issue focuses directly on the friendship at the heart of Young Justice: Conner, Tim, and Bart - a.k.a. Superboy, Drake, and Impulse. As younger men, these three iconic heroes built Young Justice on their friendship. Now their dream has grown and changed as much as they have. And with the demands of adulthood pulling them in different directions, they realize that nights like this one may never happen again.