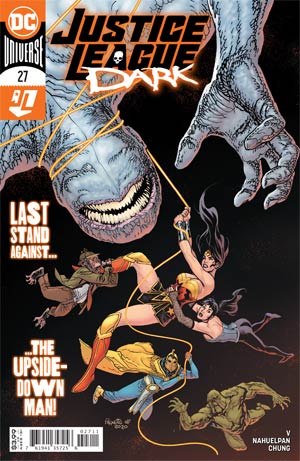 From the pages of Justice League: No Justice! Earth's magic once belonged to them. Now they want the magic back. But who exactly are they? It's up to the new Justice League Dark To find out and stop this nightmarish new threat at all costs?! After the events of No Justice, team leader Wonder Woman guides the misfit magic mix of Zatanna, Swamp Thing, Man-Bat, and Detective Chimp Against enemies too fantastic for the Justice League. Plus, what awful things are coming through the Tree of Wonder? Dark Days Ahead.
RECENT TALENT:
Artist:
Amancay Nahuelpan
Tags for this comic:
» Last Issue Processed » Justice League Dark Vol 2 #27 Cover A Regular Yanick Paquette Cover
Cover Price: $47.88
You Save 40%
Your Price : $28.96
• 12 issue subscription
FREE U.S. SHIPPING
Please allow 6-8 weeks for delivery of your first issue.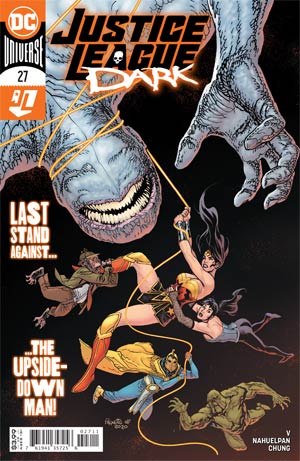 Justice League Dark Vol 2 #27 Cover A Regular Yanick Paquette Cover
Welcome to the Other Place, where the Upside-Down Man rules without equal, and where all the odds are bleakly stacked in his favor. Wonder Woman will tap into the darkest recesses of power, but can she control it? What sleight of mind will Zatanna reveal to her greatest villain, and what sacrifice (or three!) must be made? This issue features a battle so costly that the team's roster will be forever changed.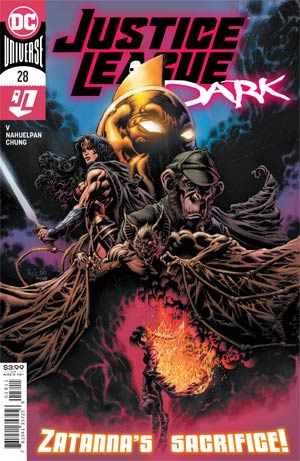 Justice League Dark Vol 2 #28 Cover A Regular Kyle Hotz Cover
No greater cost than this! As the Justice League Dark's losses continue to mount, all of Zatanna's training and adventures have led to a spell that will defeat the Upside-Down Man. But there is always a price. Wonder Woman, Detective Chimp, Doctor Fate, and Man-Bat must contend with their choices and decide how they will move forward after such an explosive ending.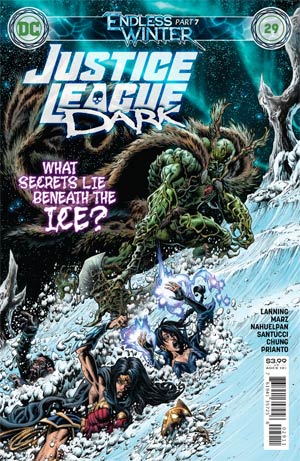 Justice League Dark Vol 2 #29 Cover A Regular Kyle Hotz Cover (Endless Winter Part 7)
&quotEndless Winter&quot chapter seven! The past holds the key to surviving the Endless Winter, as the Justice League Dark seeks to resurrect both Swamp Thing and the spirit of Viking Prince. Queen Hippolyta reveals a shocking secret to Wonder Woman as the past and present collide. Buried secrets are unearthed as the Justice League and Justice League Dark must come together with the fate of the world hanging in the balance.