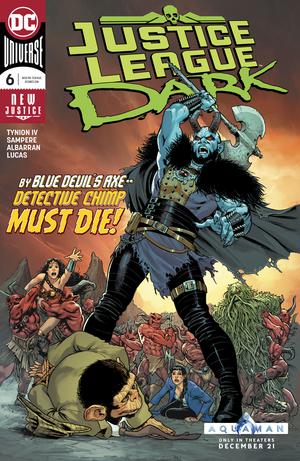 From the pages of Justice League: No Justice! Earth's magic once belonged to them. Now they want the magic back. But who exactly are they? It's up to the new Justice League Dark To find out and stop this nightmarish new threat at all costs?! After the events of No Justice, team leader Wonder Woman guides the misfit magic mix of Zatanna, Swamp Thing, Man-Bat, and Detective Chimp Against enemies too fantastic for the Justice League. Plus, what awful things are coming through the Tree of Wonder? Dark Days Ahead.
RECENT TALENT:
Artist:
Dominike &quotDomo&quot Stanton
Tags for this comic:
» Last Issue Processed » Justice League Dark Vol 2 #3 Cover A Regular Alvaro Martinez & Raul Fernandez Cover
Cover Price: $47.88
You Save 40%
Your Price : $28.96
• 12 issue subscription
FREE U.S. SHIPPING
Please allow 6-8 weeks for delivery of your first issue.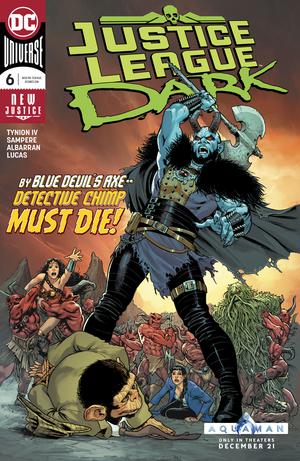 Justice League Dark Vol 2 #6 Cover A Regular Nicola Scott Cover
The mysterious infection doctors are calling &quotCotard's Delusion&quot spreads, trapping countless souls in the Dreaming and leaving their physical bodies yearning for death. To handle her own case of the disease, Latoya decides to go on risky adventures, believing she'll feel alive the closer she gets to death, while her girlfriend Maggie tries to find a true cure. Meanwhile, in the Dreaming, Erzulie Dantor calls her war council of Shakpana, Turtle and Uncle Monday to find a way to take her sister-self's bayou and boat back to their realm. Shakpana, however, seems to be more interested in making his way back to the Waking World…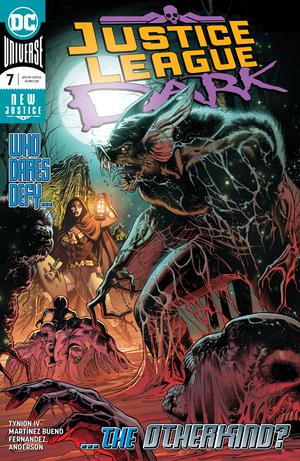 Justice League Dark Vol 2 #7 Cover A Regular Alvaro Martinez Bueno & Raul Fernandez Cover
"(W) James TynionIV (A/CA) Alvaro Eduardo Martinez Bueno, Raul Fernandez
First rule of magic: things can always get worse! Man-Bat learns that the hard way when he plays narrator and chronicles the nightmarish menagerie known as the Otherkind-horrific, monstrous entities such as 'the Soup,' 'the Rip' and 'the Offspring'-that burst through the Sphere of Gods and invaded Earth. The JLD soon realize they're no match for an invading horde of hellspawn, and to have any kind of chance, they'll have to go down a darker path. But how much darker can this team get before they become monsters themselves?"