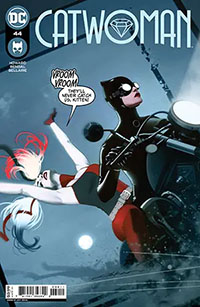 The wedding night's barely over, but Catwoman's back on the streets, this time To expose a copycat who's pulling heists around Gotham City. As Selina cracks the whip on her former Criminal cohorts, she's attracting unwanted attention from one of Gotham's most dangerous groups. The Mob? Nope. Try the GCPD. And as if the Bat-Bride didn't have enough problems, don't miss The debut of an all-new villain determined to make trouble for all nine of Selina's lives. Don't miss the start Of an all-new monthly series written and illustrated by Eisner Award-nominee Joelle Jones.
RECENT TALENT:
Cover Price: $47.88
You Save 40%
Your Price : $28.96
• 12 issue subscription
FREE U.S. SHIPPING
Please allow 6-8 weeks for delivery of your first issue.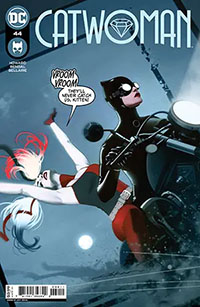 Catwoman Vol 5 #44 Cover A Regular Jeff Dekal Cover
Harley Quinn and Catwoman get their gals' out-of-town trip at the roller derby crashed when some mysterious creep runs them off the road...and then follows them around at the derby! But this is Catwoman and Harley Quinn—you stalk them, and you'll pay for it...maybe with a limb or two. Meanwhile, there seems to be more than one lurker in the shadows, because Red Claw is on scene looking for the girls too...but you'll have to pick up the issue to find out why!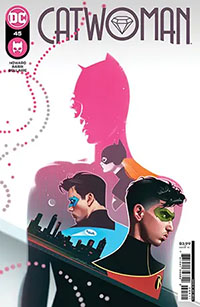 Catwoman Vol 5 #45 Cover A Regular Jeff Dekal Cover
Roman Sionis has been brought to his knees, but enough is enough. Catwoman's vacation is over and it's time to get back to work. But Selina has never been Gotham's only protector, and she'll have to contend with a well-meaning family of bats… What's that old saying? The enemy of my enemy…should back off and let me handle it!