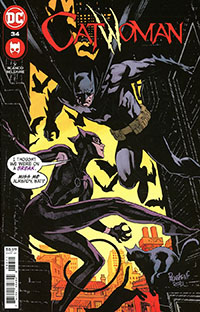 The wedding night's barely over, but Catwoman's back on the streets, this time To expose a copycat who's pulling heists around Gotham City. As Selina cracks the whip on her former Criminal cohorts, she's attracting unwanted attention from one of Gotham's most dangerous groups. The Mob? Nope. Try the GCPD. And as if the Bat-Bride didn't have enough problems, don't miss The debut of an all-new villain determined to make trouble for all nine of Selina's lives. Don't miss the start Of an all-new monthly series written and illustrated by Eisner Award-nominee Joelle Jones.
RECENT TALENT:
Cover Price: $47.88
You Save 40%
Your Price : $28.96
• 12 issue subscription
FREE U.S. SHIPPING
Please allow 6-8 weeks for delivery of your first issue.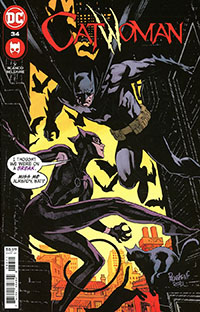 Catwoman Vol 5 #34 Cover A Regular Yanick Paquette Cover
The Magistrate comes to Gotham, and Alleytown stands as the last place in the city untouched by their totalitarian forces. But being the last bastion of freedom in a police state makes Selina's kingdom most inviting for Gotham's rogues! Surrounded on all sides by law enforcement gone bad, and facing a potential invasion by the city's villains, Catwoman finds herself fearing that her quest to keep Alleytown safe could instead lead to its demise…but all is not lost, as Batman arrives in Alleytown, breaking his and Selina's vow to give one another a one-year break.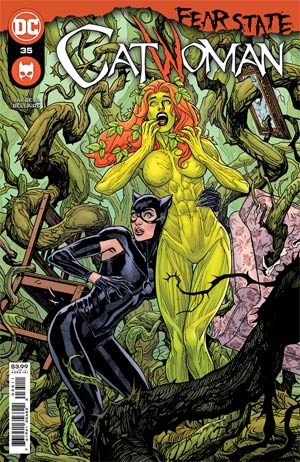 Catwoman Vol 5 #35 Cover A Regular Yanick Paquette Cover (Fear State Tie-In)
The Strays disable the Magistrate's communication around Alleytown and replace it with their own ramshackle network. Harley Quinn believes Ivy is the key to helping the city, so she and the Gardener start heading to Alleytown to track down Catwoman and retrieve Ivy.