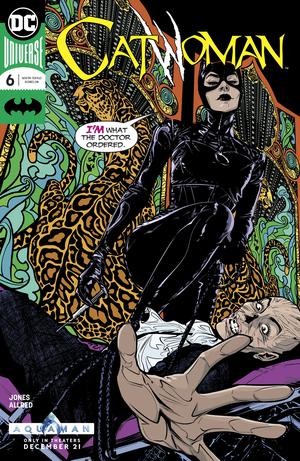 The wedding night's barely over, but Catwoman's back on the streets, this time To expose a copycat who's pulling heists around Gotham City. As Selina cracks the whip on her former Criminal cohorts, she's attracting unwanted attention from one of Gotham's most dangerous groups. The Mob? Nope. Try the GCPD. And as if the Bat-Bride didn't have enough problems, don't miss The debut of an all-new villain determined to make trouble for all nine of Selina's lives. Don't miss the start Of an all-new monthly series written and illustrated by Eisner Award-nominee Joelle Jones.
RECENT TALENT:
Tags for this comic:
» Last Issue Processed » Catwoman Vol 5 #4 Cover A Regular Joelle Jones Enhanced Foil Cover
Cover Price: $47.88
You Save 40%
Your Price : $28.96
• 12 issue subscription
FREE U.S. SHIPPING
Please allow 6-8 weeks for delivery of your first issue.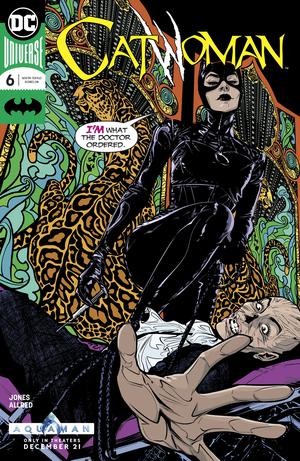 Catwoman Vol 5 #6 Cover A Regular Joelle Jones Cover
Selina's forced into a seriously sinister Sopranos-style sit-down! While the cops continue to hunt her for a murder she didn't commit, Catwoman's forced to take a meeting with secretive crime boss Mrs. Creel. Here's the pitch: work for us or die! Selina counters with some blackmail of her own, but the offer fails to blow away Creel and her meta-crew. That leads to a breakneck chase that drives Catwoman right into the crosshairs of the local authorities.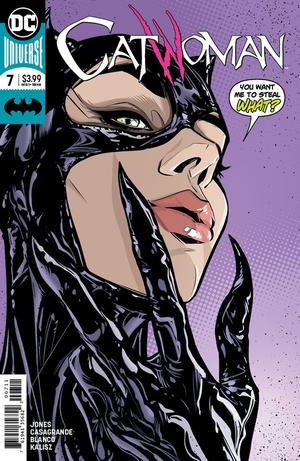 Catwoman Vol 5 #7 Cover A Regular Joelle Jones Cover
"(W) Joëlle Jones (A) Joëlle Jones, Elena Casagrande (CA) Joëlle Jones
What's a cat burglar to do? When things went bad for her in Gotham, Selina Kyle picked up stakes and moved to set up a new life in Villa Hermosa. Things went about as well as they could for an international super-criminal, particularly now that Catwoman has established herself as a major player in her new town. Too bad the past always has a way of catching up with you. Gotham comes to Catwoman in the form of the Penguin, fresh from his most recent tussle with Batman, and he's not just looking to horn in on Selina's new scheme; he comes bearing hot goss about everything-and everyone-Selina tried to leave behind."