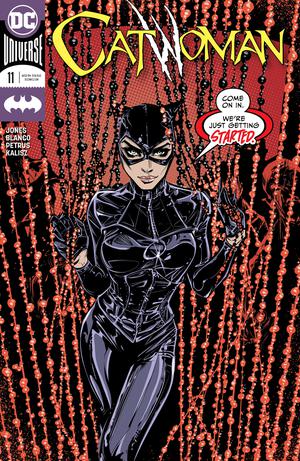 The wedding night's barely over, but Catwoman's back on the streets, this time To expose a copycat who's pulling heists around Gotham City. As Selina cracks the whip on her former Criminal cohorts, she's attracting unwanted attention from one of Gotham's most dangerous groups. The Mob? Nope. Try the GCPD. And as if the Bat-Bride didn't have enough problems, don't miss The debut of an all-new villain determined to make trouble for all nine of Selina's lives. Don't miss the start Of an all-new monthly series written and illustrated by Eisner Award-nominee Joelle Jones.
RECENT TALENT:
Tags for this comic:
» Last Issue Processed » Catwoman Vol 5 #11 Cover A Regular Joelle Jones Cover
Cover Price: $47.88
You Save 40%
Your Price : $28.96
• 12 issue subscription
FREE U.S. SHIPPING
Please allow 6-8 weeks for delivery of your first issue.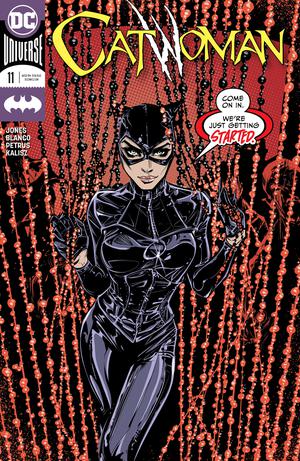 Catwoman Vol 5 #11 Cover A Regular Joelle Jones Cover
Asking the question, &quotWho is Selina Kyle?&quot has gotten folks hurt in the past…but this time it's Selina asking about herself.
Meanwhile, the disgraced Creel family are marshalling their resources to make a return to Villa Hermosa and claw their way back to the top.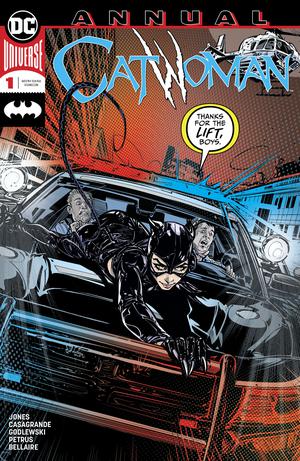 Catwoman Vol 5 Annual #1
Selina Kyle walks a fine line in the criminal underworld. A thief herself, she's regularly on the wrong side of the law, while her personal life gives her crooked colleagues plenty of reason to distrust her. When Catwoman finds herself at the center of a dark plot full of violence and intrigue, she'll have to decide which side she is on…and who she can trust. If a leopard can't change its spots, and a leopard is a cat…can Catwoman ever escape her own destiny?