The wedding night's barely over, but Catwoman's back on the streets, this time To expose a copycat who's pulling heists around Gotham City. As Selina cracks the whip on her former Criminal cohorts, she's attracting unwanted attention from one of Gotham's most dangerous groups. The Mob? Nope. Try the GCPD. And as if the Bat-Bride didn't have enough problems, don't miss The debut of an all-new villain determined to make trouble for all nine of Selina's lives. Don't miss the start Of an all-new monthly series written and illustrated by Eisner Award-nominee Joelle Jones.
RECENT TALENT:
Cover Price: $47.88
You Save 40%
Your Price : $28.96
• 12 issue subscription
FREE U.S. SHIPPING
Please allow 6-8 weeks for delivery of your first issue.
Catwoman Vol 5 #22 Cover A Regular Emanuela Lupacchino Cover
Ever seen those hot-pink vans stationed around town advertising sexy maids who'll come clean your house? Little did you know those sexy maids are actually part of a secret underground sting operation that only Catwoman can claw her way through to find the artifact they've stolen. It's leather versus lingerie in this epic cat chase!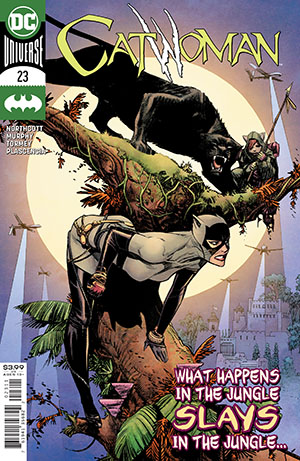 Catwoman Vol 5 #23 Cover A Regular Sean Murphy Cover
Even Catwoman needs a break from the city sometimes! Featuring a story by Eisner Award winner Sean Murphy (Batman: White Knight) and the DC debut of co-writer Blake Northcott (Vampirella), join Catwoman on this two-part story as she leaves for the jungle to blow off some steam in the best way she knows how…stealing the world's largest diamond from an annual super-secret supervillain auction, of course!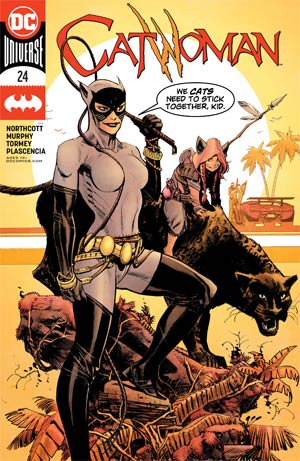 Catwoman Vol 5 #24 Cover A Regular Sean Murphy Cover
The cat's out of the bag! Everyone at Snowflame's auction is there for the same thing: the list. But what is the market value of a list containing all the intel the world's greatest crime-fighters have on supervillains? And who exactly is on the list? You'll have to ask Catwoman to find out.