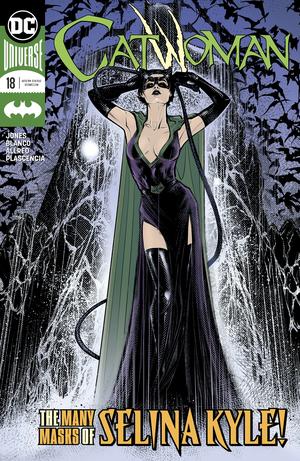 The wedding night's barely over, but Catwoman's back on the streets, this time To expose a copycat who's pulling heists around Gotham City. As Selina cracks the whip on her former Criminal cohorts, she's attracting unwanted attention from one of Gotham's most dangerous groups. The Mob? Nope. Try the GCPD. And as if the Bat-Bride didn't have enough problems, don't miss The debut of an all-new villain determined to make trouble for all nine of Selina's lives. Don't miss the start Of an all-new monthly series written and illustrated by Eisner Award-nominee Joelle Jones.
RECENT TALENT:
Tags for this comic:
» Last Issue Processed » Catwoman Vol 5 #19 Cover A Regular Joelle Jones Cover
Cover Price: $47.88
You Save 40%
Your Price : $28.96
• 12 issue subscription
FREE U.S. SHIPPING
Please allow 6-8 weeks for delivery of your first issue.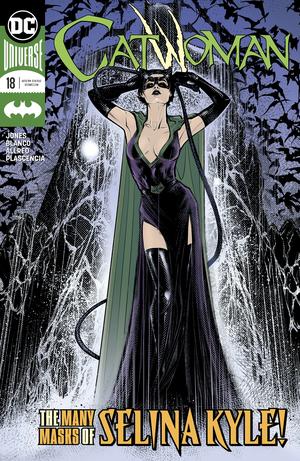 Catwoman Vol 5 #18 Cover A Regular Joelle Jones Cover
Catwoman has made her choice: she will use the map Lex Luthor gave her to prevent Raina Creel from finding the Lazarus Pit and rebuilding herself. But has Selina fully weighed the cost? To go this route, she will effectively be taking over all crime in Villa Hermosa, a secret she will have to keep hidden from the Batman. That is, if she survives Raina's deadly counter attack. The Creels have already been experimenting with life after death, and the assassins they send to stop ¿ Selina will come armed with more than nine lives!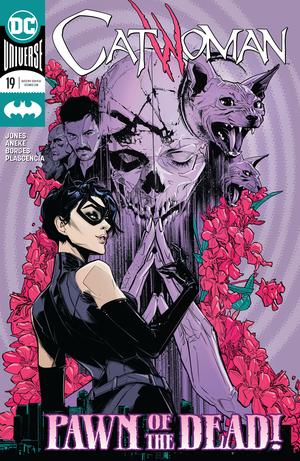 Catwoman Vol 5 #19 Cover A Regular Joelle Jones Cover
The fight between Catwoman and Raina Creel turns personal, as the Creel goons descend on the pawn shop. Their target? Catwoman's right-hand man, Carlos. If your opponent has better weapons than you, it makes sense to take out the supplier. Especially when you have a new enforcer coming into town to put the hammer down.