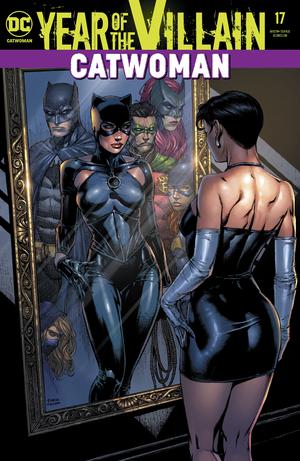 The wedding night's barely over, but Catwoman's back on the streets, this time To expose a copycat who's pulling heists around Gotham City. As Selina cracks the whip on her former Criminal cohorts, she's attracting unwanted attention from one of Gotham's most dangerous groups. The Mob? Nope. Try the GCPD. And as if the Bat-Bride didn't have enough problems, don't miss The debut of an all-new villain determined to make trouble for all nine of Selina's lives. Don't miss the start Of an all-new monthly series written and illustrated by Eisner Award-nominee Joelle Jones.
RECENT TALENT:
Tags for this comic:
» Last Issue Processed » Catwoman Vol 5 #16 Cover A Regular Joelle Jones Cover (Year Of The Villain Doom Rising Tie-In)
Cover Price: $47.88
You Save 40%
Your Price : $28.96
• 12 issue subscription
FREE U.S. SHIPPING
Please allow 6-8 weeks for delivery of your first issue.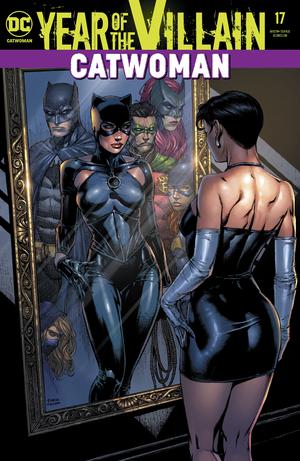 Catwoman Vol 5 #17 Cover A Regular David Finch Acetate Cover (Year Of The Villain Tie-In)
Selina Kyle reconnects with her criminal roots, but to be Gotham City's top thief again, she has to take out the boss. Using the gift given to her by Lex Luthor, she finally has the key to everything Raina Creel wants-and Catwoman is going to get it first. Which all sounds dandy in theory, but Creel has come too far and put up with too much humiliation from Catwoman to let her win again. It's a Year of the Villain showdown, but who here is the baddest baddie?