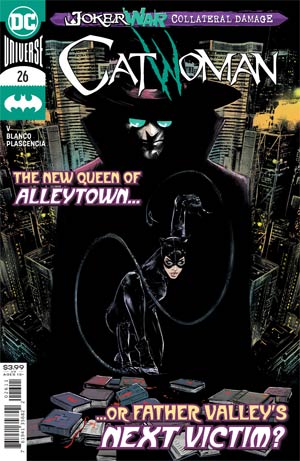 The wedding night's barely over, but Catwoman's back on the streets, this time To expose a copycat who's pulling heists around Gotham City. As Selina cracks the whip on her former Criminal cohorts, she's attracting unwanted attention from one of Gotham's most dangerous groups. The Mob? Nope. Try the GCPD. And as if the Bat-Bride didn't have enough problems, don't miss The debut of an all-new villain determined to make trouble for all nine of Selina's lives. Don't miss the start Of an all-new monthly series written and illustrated by Eisner Award-nominee Joelle Jones.
RECENT TALENT:
Cover Price: $47.88
You Save 40%
Your Price : $28.96
• 12 issue subscription
FREE U.S. SHIPPING
Please allow 6-8 weeks for delivery of your first issue.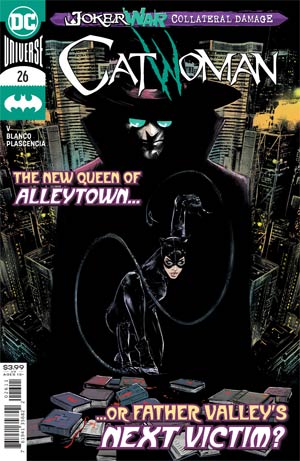 Catwoman Vol 5 #26 Cover A Regular Joelle Jones Cover (Joker War Fallout Tie-In)
In the aftermath of &QUOTThe Joker War,&QUOT Selina Kyle has taken up residence in Alleytown. But when she finds that her old stomping grounds have been taken over by drug-running mobsters, she hatches a plan to take the town back! However, unbeknownst to her, she is being tracked by a terrifying new foe: a hit man in priest's clothing known only as Father Valley, who carries a bag of bibles around as trophies from each of his victims. Will she be able to loosen the mafia's stranglehold on her, new hometown or become another victim to Father Valley's sacred oath?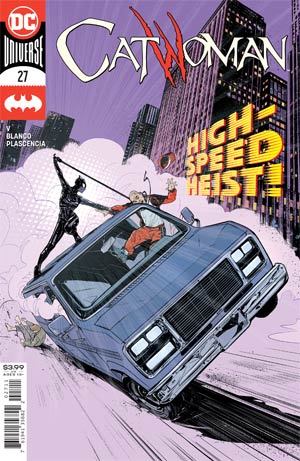 Catwoman Vol 5 #27 Cover A Regular Joelle Jones Cover
Catwoman's going to be the top cat in Alleytown, and the first gang she's going to make an example of is the Khadym mob…by stealing a truck full of contra-band from right under their nose! Catwoman, the Alleytown kids, the police and the Khadym mob all converge in a high-speed heist. What do you get when you mix a cat, three kids, and a truck full of contraband speeding through the streets of Alleytown? One hell of truck robbery, that's what!