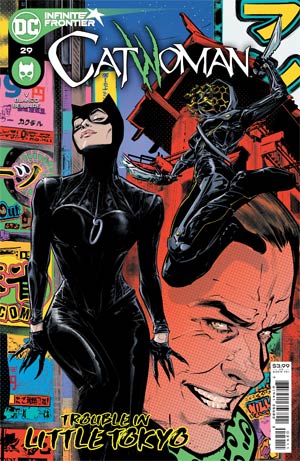 The wedding night's barely over, but Catwoman's back on the streets, this time To expose a copycat who's pulling heists around Gotham City. As Selina cracks the whip on her former Criminal cohorts, she's attracting unwanted attention from one of Gotham's most dangerous groups. The Mob? Nope. Try the GCPD. And as if the Bat-Bride didn't have enough problems, don't miss The debut of an all-new villain determined to make trouble for all nine of Selina's lives. Don't miss the start Of an all-new monthly series written and illustrated by Eisner Award-nominee Joelle Jones.
RECENT TALENT:
Cover Price: $47.88
You Save 40%
Your Price : $28.96
• 12 issue subscription
FREE U.S. SHIPPING
Please allow 6-8 weeks for delivery of your first issue.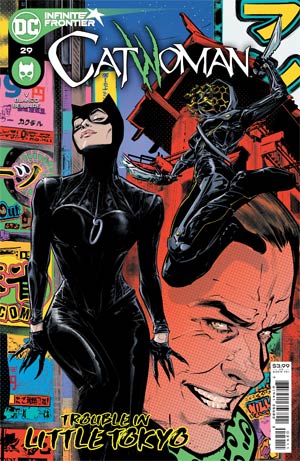 Catwoman Vol 5 #29 Cover A Regular Joelle Jones Cover
So far, Selina Kyle's ambitious plan to gain control of Alleytown has been going purrfectly, but she's about to run headlong into a brand-new foe—and pass right through them...? Riddle us this, Catwoman! What do the Khadym mob, a non-corporeal assassin, and Poison Ivy have in common? And when it comes to solving riddles, there's only one person Selina can go to—no matter how much she hates the idea.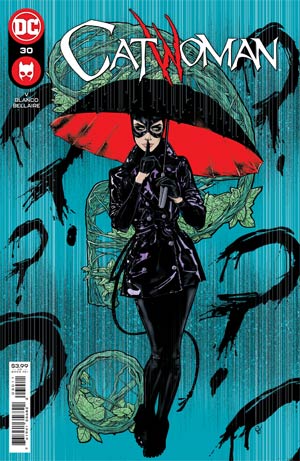 Catwoman Vol 5 #30 Cover A Regular Joelle Jones Cover
The Riddler revealed that he knows details about Poison Ivy's whereabouts. Now, after the Riddler has been gravely wounded, Catwoman brings him to be patched up by Alleytown's lessthan-scrupulous medics. Now on the mend, Riddler points Selina in Ivy's direction—but is he telling the truth, or wrapping her up in another one of his riddles? Meanwhile, the Penguin's come to realize that enlisting Father Valley to take out Catwoman may have been a mistake and finds himself asking whether he hired a hit man...or inked a deal with the devil himself.