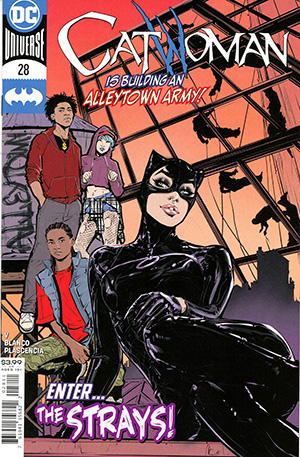 The wedding night's barely over, but Catwoman's back on the streets, this time To expose a copycat who's pulling heists around Gotham City. As Selina cracks the whip on her former Criminal cohorts, she's attracting unwanted attention from one of Gotham's most dangerous groups. The Mob? Nope. Try the GCPD. And as if the Bat-Bride didn't have enough problems, don't miss The debut of an all-new villain determined to make trouble for all nine of Selina's lives. Don't miss the start Of an all-new monthly series written and illustrated by Eisner Award-nominee Joelle Jones.
RECENT TALENT:
Cover Price: $47.88
You Save 40%
Your Price : $28.96
• 12 issue subscription
FREE U.S. SHIPPING
Please allow 6-8 weeks for delivery of your first issue.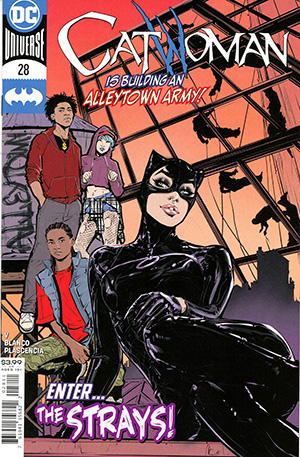 Catwoman Vol 5 #28 Cover A Regular Joelle Jones Cover
Apparently taking down the mob, straightening out some crooked cops, and gaining control of Alleytown is not enough for Selina. She's also taken it upon herself to make sure the streets of her newly adopted home are safe for the group of stray kids she's taken under her wing—and she's going to do it by teaching them to steal the streets back for themselves! Introducing: Catwoman and the Strays!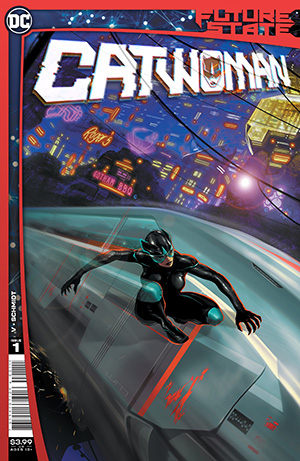 Future State Catwoman #1 Cover A Regular Liam Sharp Cover
Masked vigilantes have been deemed illegal, and the Magistrate has commandeered a bullet train to take those they've captured to a reformation facility—and filled the rest of the train with innocent children! Catwoman is hellbent on ensuring it never reaches its destination. Armed with a new magnetic suit, assisted by her trusty band of Strays, and featuring Catwoman's new protégé, she must pull off the impossible: a train heist where she steals…the train itself! But Selina isn't the only person aboard who has plans for this train and its most unexpected passenger!