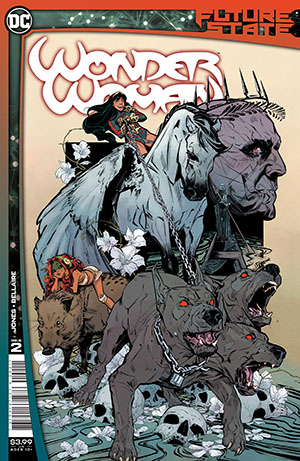 Diana of Themyscira was born into a paradise unlike anything known by man. Raised by the mighty Amazons, Diana was taught to uphold the values of virtue, honor, and compassion. But when the world found itself engulfed in war, Diana would leave paradise to fight for justice as Wonder Woman! Now a crusader for all people, Diana shares the values that she was raised on with the world. As an icon for female empowerment and one of the most popular heroes of all time, Wonder Woman stands proudly as a figure of hope for the DC Universe!
RECENT TALENT:
Tags for this comic:
» Rating » T
» Last Issue Processed » Future State Immortal Wonder Woman #2 Cover A Regular Jen Bartel Cover
Cover Price: $47.88
You Save 40%
Your Price : $28.96
• 12 issue subscription
FREE U.S. SHIPPING
Please allow 6-8 weeks for delivery of your first issue.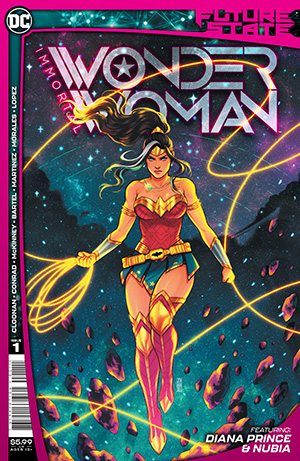 Future State Immortal Wonder Woman #1 Cover A Regular Jen Bartel Cover
The Undoing are coming. Long past the Age of Heroes, few of Diana Prince's friends survive, and most of her sisters have passed as well. As an immortal goddess, this is her lot. But then, a threat appears that even the mighty Darkseid can't handle—and it's up to Wonder Woman to take on the battle! It's big action and high fantasy at the end of time, courtesy of Eisner Award-winning cartoonist Becky Cloonan (By Chance or Providence, Gotham Academy) and her Doom Patrol co-writer Michael W. Conrad, with the popular artist Jen Bartel (Blackbird) making her interior art debut for DC. Then, peer into a closer future as the original champion of Themyscira strikes out on her own. Things have not been stable on Paradise Island for some time, and Nubia has found a new home in Man's World. Now, she is tasked with protecting it from the dangers of the world of myths and magic. The writer of DC's Nubia: Real One, L.L. McKinney, takes this powerful Amazon to a whole new level.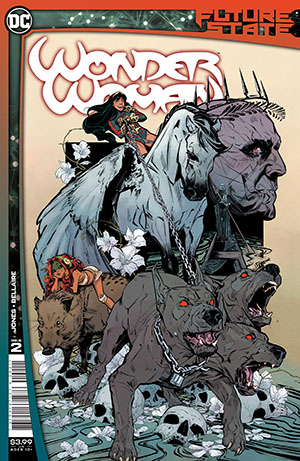 Future State Wonder Woman #2 Cover A Regular Joelle Jones Cover
Emerging from the Amazon rain forest, the new Wonder Woman must battle her way through hell! Witness Yara Flor at the height of her power as she takes on the king of the underworld, Hades himself! Betrayed by a close ally, Yara's back is against the wall as she is forced to battle legions of demons for survival and to liberate her Themysciran sister. You won't want to miss the exciting conclusion of this of rising superstar hero's first adventure!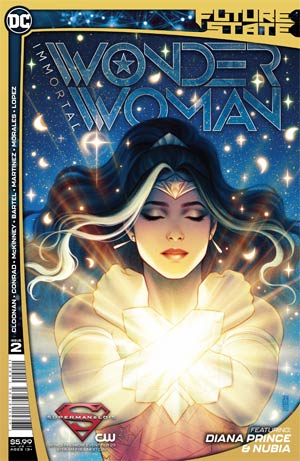 Future State Immortal Wonder Woman #2 Cover A Regular Jen Bartel Cover
The Undoing is here. Superman couldn't stop it. Darkseid couldn't stop it. Only Diana Prince is left to hold back the being that could spell the complete disintegration of the cosmos. But will even she be powerful enough for the task? Meanwhile, in another future, Nubia's attempts to stop the theft of ancient artifacts have led her to an even bigger conspiracy, and an even bigger foe. Circe is up to her old tricks, even after all these years—and she has an offer that Nubia will find hard to refuse.