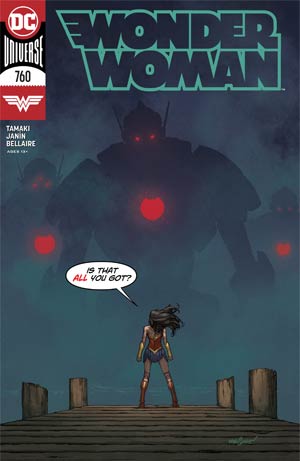 Diana of Themyscira was born into a paradise unlike anything known by man. Raised by the mighty Amazons, Diana was taught to uphold the values of virtue, honor, and compassion. But when the world found itself engulfed in war, Diana would leave paradise to fight for justice as Wonder Woman! Now a crusader for all people, Diana shares the values that she was raised on with the world. As an icon for female empowerment and one of the most popular heroes of all time, Wonder Woman stands proudly as a figure of hope for the DC Universe!
RECENT TALENT:
Tags for this comic:
» Rating » T
» Last Issue Processed » Wonder Woman Vol 5 #761 Cover A Regular David Marquez Cover
Cover Price: $47.88
You Save 40%
Your Price : $28.96
• 12 issue subscription
FREE U.S. SHIPPING
Please allow 6-8 weeks for delivery of your first issue.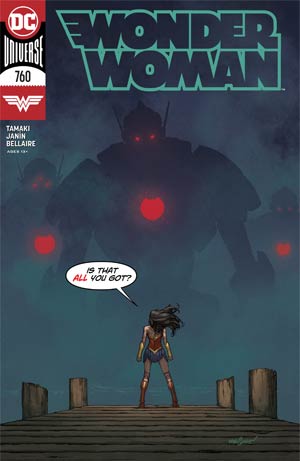 Wonder Woman Vol 5 #760 Cover A Regular David Marquez Cover
Wonder Woman's quest to bring justice to Man's World has seen her take on many devastating opponents - but none so vicious as Maxwell Lord! Max represents the worst that humanity has to offer... so when he shows up at Diana's doorstep seeking help, what's a warrior for the truth to do?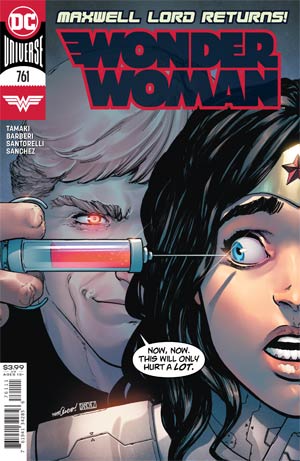 Wonder Woman Vol 5 #761 Cover A Regular David Marquez Cover
It's the team-up no one saw coming: Wonder Woman and Maxwell Lord! This evil jerk has returned to Diana's life, but is Max here to save the day? With a new psychic phenomenon affecting more and more people, Wonder Woman is going to need all the help she can get to contain this frightening new warping of the mind...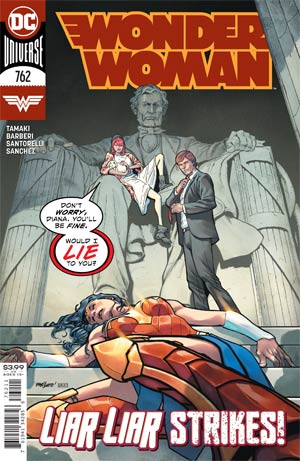 Wonder Woman Vol 5 #762 Cover A Regular David Marquez Cover
NEW VILLAIN ALERT: LIAR LIAR DEBUTS! Random acts of violence are breaking out all over the Earth, and Wonder Woman is closing in on the source. The problem? It looks like a new ally is to blame for the widespread pandemonium. Check out the debut of the deadly new villain Liar Liar in this issue, plus the shocking connection between this new threat and a face from the past...