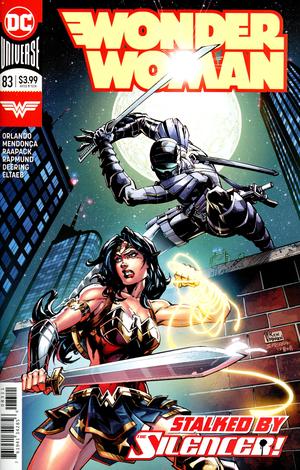 Diana of Themyscira was born into a paradise unlike anything known by man. Raised by the mighty Amazons, Diana was taught to uphold the values of virtue, honor, and compassion. But when the world found itself engulfed in war, Diana would leave paradise to fight for justice as Wonder Woman! Now a crusader for all people, Diana shares the values that she was raised on with the world. As an icon for female empowerment and one of the most popular heroes of all time, Wonder Woman stands proudly as a figure of hope for the DC Universe!
RECENT TALENT:
Tags for this comic:
» Rating » T
» Last Issue Processed » Wonder Woman Vol 5 #80 Cover A Regular Yanick Paquette Cover
Cover Price: $47.88
You Save 40%
Your Price : $28.96
• 12 issue subscription
FREE U.S. SHIPPING
Please allow 6-8 weeks for delivery of your first issue.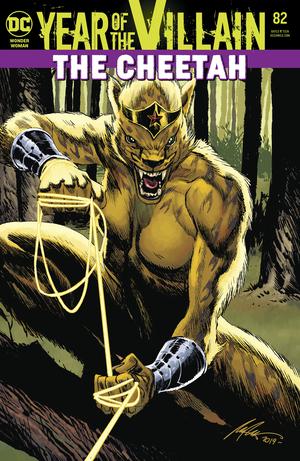 Wonder Woman Vol 5 #82 Cover A Regular Rafael Albuquerque Acetate Cover (Year Of The Villain Hostile Takeover Tie-In)
Now that Cheetah has gained control of Themyscira, Wonder Woman must return home for a final showdown. Does she stand a chance against this scholar-turned-monster whose sole purpose was to enter this mythical realm? Meanwhile, Earth is left unprotected and some of Themyscira's most vile creations have found their way there. What chaos awaits Wonder Woman if she ever returns? Join returning writer Steve Orlando for the first chapter of this six-issue tale!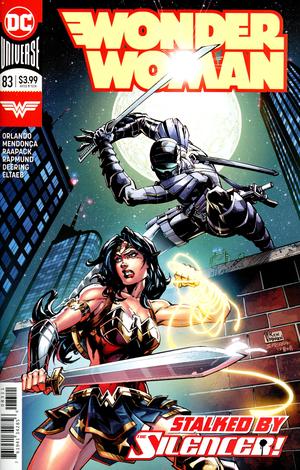 Wonder Woman Vol 5 #83 Cover A Regular V Ken Marion Cover
On the cusp of a new beginning, Wonder Woman must forge a fast alliance with a wild Amazon warrior from her past to halt The Cheetah's malicious massacre! But long brewing tension turns Diana's sister against her, giving the Cheetah her opening to place yet another God to the blade of her God Killer Sword. The kicker? The Cheetah thinks she's helping Wonder Woman!
Wonder Woman Vol 5 #84 Cover A Regular Viktor Kalvachev Cover
In the final chapter of &quotThe Wild Hunt,&quot Wonder Woman is torn between two righteous warriors in a battle to protect her patron, Hear, with the lives of every Bostonian on the danger of becoming collateral damage! With Cheetah bent on severing Diana's connection to the gods at any cost, and the Viking Judge hungry for Cheetah's blood in the name of all she's hurt, it's up to Wonder Woman once again to fight like hell to bring peace to all sides. But at what cost? What will she do when she realizes Cheetah, her onetime friend turned bloodthirsty enemy, has been right all along?