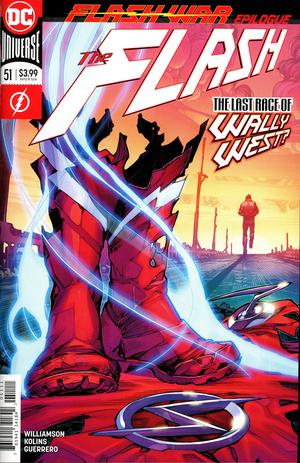 On a stormy night in Central City, a bolt of lightning crashed into the lab of police scientist Barry Allen! Bathed in a chemical concoction and surging with energy, Barry awoke as the fastest man alive! Now Barry Allen races to the scene as the Scarlet Speedster, the Flash! With the support of the people of Central City, the Flash fights the Rogues, Gorilla Grodd, the Reverse Flash, and more! Crime happens fast. Justice is faster!
RECENT TALENT:
Writer:
Joshua Williamson
Tags for this comic:
» Rating » T
» Last Issue Processed » Flash Vol 5 #48 Cover A Regular Howard Porter Cover
Cover Price: $35.88
You Save 30%
Your Price : $24.99
• 12 issue subscription
FREE U.S. SHIPPING
Please allow 6-8 weeks for delivery of your first issue.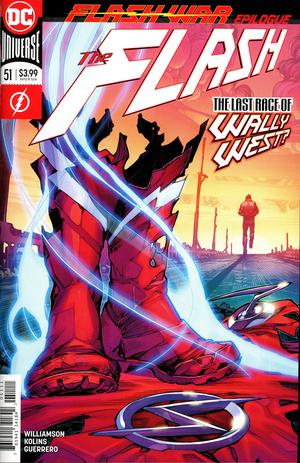 Flash Vol 5 #51 Cover A Regular Howard Porter Cover
As the dust settles in the wake of 'Flash War,' the Flash and his family of speedsters try to pick up the pieces of what's left. But bad blood can run deep. This is the one race the Flash Family can't win!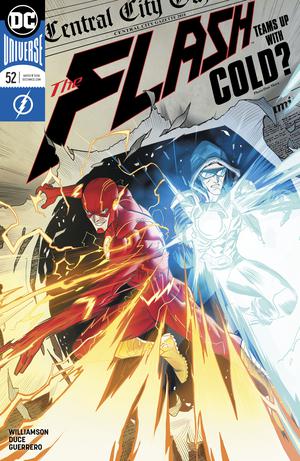 Flash Vol 5 #52 Cover A Regular Dan Mora Cover
"On your mark, get set and go for part one of 'Grips of Strength'! Barry Allen races to the House of Heroes at the center of the Multiverse to meet with the Flashes of 52 worlds for info on the new forces he's recently encountered. Meanwhile, back in Central City, Trickster's turning informant against Warden Wolfe, but that brings about a sneak attack that Barry and the time-lost Commander Cold must team up to stop-if they can quit butting heads long enough to do so."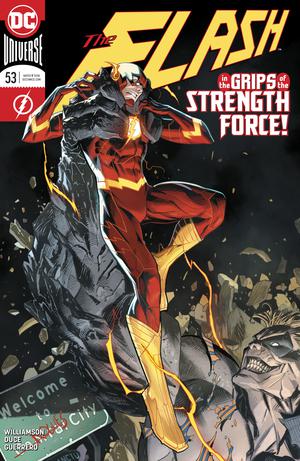 Flash Vol 5 #53 Cover A Regular Dan Mora Cover
"It's a slippery slope for the Scarlet Speedster when he must team up with the frosty Commander Cold to stop a powered-up Trickster from trashing Central City. The Trickster's first target is the maximum-security prison Iron Heights, which could mean a criminal breakout the city would never survive."