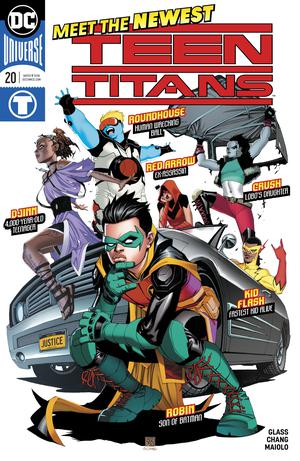 Life is hard when you're a teenager, but it's even harder when you're a teen hero! Banding together as a team seeking to strike out on their own, DC's youngest champions of justice formed the Teen Titans to escape the watchful eyes of their mentors. With their mighty powers, nothing can stand in their path if they can get on the same page! Young egos clash, romance blooms, and powers boom as the next generation of heroes makes their stand!
RECENT TALENT:
Tags for this comic:
» Rating » T
» Last Issue Processed » Teen Titans Vol 6 #20 Cover A Regular Bernard Chang Cover
Cover Price: $47.88
You Save 40%
Your Price : $28.96
• 12 issue subscription
FREE U.S. SHIPPING
Please allow 6-8 weeks for delivery of your first issue.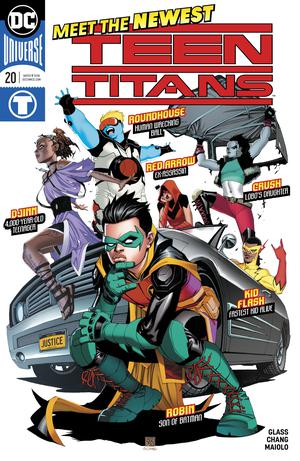 Teen Titans Vol 6 #20 Cover A Regular Bernard Chang Cover
Batman has no idea what he's doing. Superman? Not a clue. Wonder Woman? Whatever. Damian Wayne is Robin, and he's done with the bleeding-heart approach favored by the heroes of the senior circuit. New plan of action: recruit a new Teen Titans. Kid Flash, Red Arrow and newbies Roundhouse, D'jinn and…wait, Lobo has a daughter? That'll end well. And then build something in secret deep beneath the new Teen Titans HQ. Secret from his teammates, secret from even Batman. It's a secret that will change the way you look at Robin forever!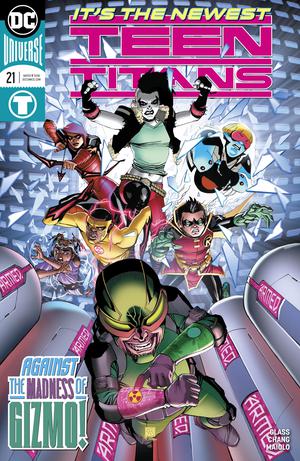 Teen Titans Vol 6 #21 Cover A Regular Bernard Chang Cover
"Next up on the Teen Titans' target list is none other than longtime antagonist Gizmo, whose neighborhood toy store secretly serves as a front for his arms-dealing business. (You can get a Nerf blaster and a rail gun? Cool!) But this whole escapade is about to blow up in their faces when they find Gizmo strapped to an atomic bomb that's about to go off-right in the middle of New York City. And it's rush hour to boot? Nice knowing you, Big Apple!"