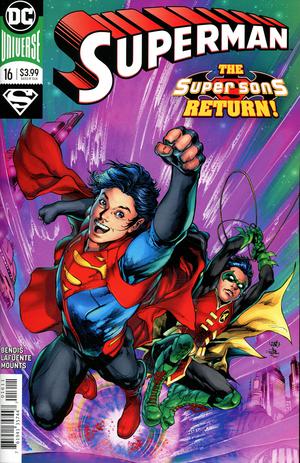 The Last Son of Krypton, Kal-El was sent to Earth as a baby in a desperate attempt to save his life. After arriving safely in Smallville, the young baby was raised by the kindly Kent family. Now, years later, Clark Kent protects his adopted world as the Man of Steel, Superman! Faster than a speeding bullet, more powerful than a locomotive, Superman soars up in the skies of Metropolis as a crusader for justice! With his loving wife Lois Lane and son Jonathan by his side, Superman is a hero for all!
RECENT TALENT:
Writer:
Brian Michael Bendis
Tags for this comic:
» Rating » T
» Last Issue Processed » Superman Vol 6 #14 Regular Ivan Reis & Joe Prado Cover (Year Of The Villain Dark Gifts Tie-In)
May go Weekly in May/June - May Increase to 3.99
Cover Price: $47.88
You Save 40%
Your Price : $28.96
• 12 issue subscription
FREE U.S. SHIPPING
Please allow 6-8 weeks for delivery of your first issue.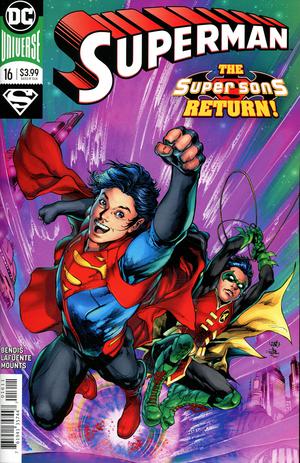 Superman Vol 6 #16 Cover A Regular Ivan Reis & Joe Prado Cover (Year Of The Villain Doom Rising Tie-In)
The Super Sons are back! But now Jon is five years older, and he's sitting on the biggest decision of his young life. Damian and Jon team up again for a rip-roaring adventure and a huge catch-up! These two best buds have really needed each other, and now they are back!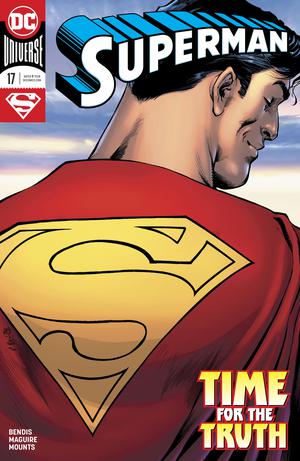 Superman Vol 6 #17 Cover A Regular Ivan Reis & Joe Prado Acetate Cover (Year Of The Villain Tie-In)
Superman's new Fortress of Solitude sits in the most remote corner of the Bermuda Triangle. Constructed using Kryptonian technology far beyond anything our world knows, filled with intergalactic, pan-dimensional secrets from all over the Multiverse...how could it possibly be missing?