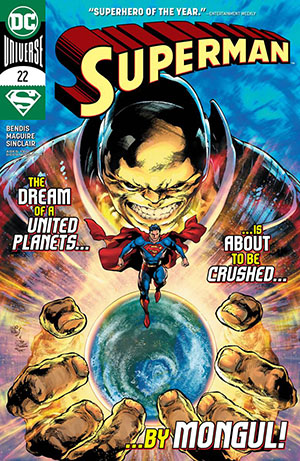 The Last Son of Krypton, Kal-El was sent to Earth as a baby in a desperate attempt to save his life. After arriving safely in Smallville, the young baby was raised by the kindly Kent family. Now, years later, Clark Kent protects his adopted world as the Man of Steel, Superman! Faster than a speeding bullet, more powerful than a locomotive, Superman soars up in the skies of Metropolis as a crusader for justice! With his loving wife Lois Lane and son Jonathan by his side, Superman is a hero for all!
RECENT TALENT:
Writer:
Brian Michael Bendis
Artist:
Joe Prado - Ivan Reis
Tags for this comic:
» Rating » T
» Last Issue Processed » Superman Vol 6 #22 Cover A Regular Ivan Reis & Joe Prado Cover
May go Weekly in May/June - May Increase to 3.99
Cover Price: $47.88
You Save 40%
Your Price : $28.96
• 12 issue subscription
FREE U.S. SHIPPING
Please allow 6-8 weeks for delivery of your first issue.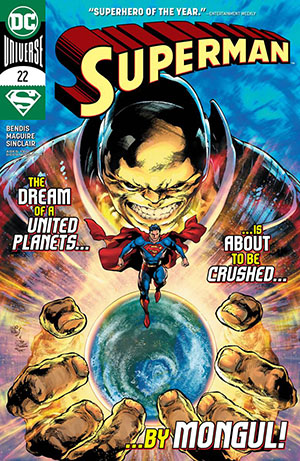 Superman Vol 6 #22 Cover A Regular Ivan Reis & Joe Prado Cover
The battle for the United Planets hits a fever pitch as the galactic conqueror Mongul beats some of the rulers of the galaxy to death and then heads for Earth! The only thing standing in his way? Superman! Meanwhile, back on Earth, the truth that Clark Kent is Superman continues to spiral out all over the world, and now the Daily Planet's competition is gunning for his wife, Lois Lane!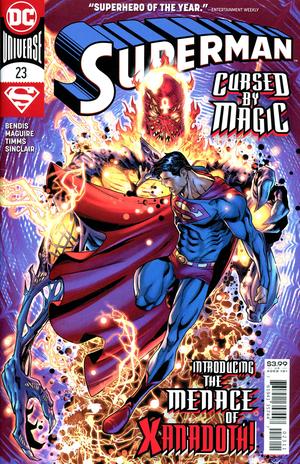 Superman Vol 6 #23 Cover A Regular Kevin Maguire Cover
With Superman's secret identity suddenly revealed to the world, many in his life are worried that he has been tricked or duped into destroying his own privacy! All the more worrisome is Superman has been very susceptible to mysticism. Could all this madness be magic related? It's time to call the doctor… Dr. Fate!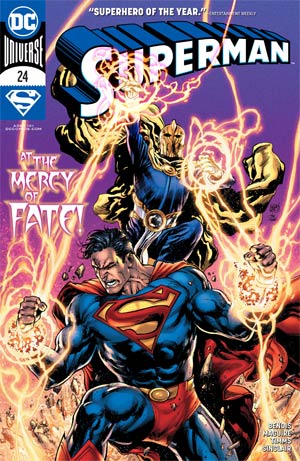 Superman Vol 6 #24 Cover A Regular Ivan Reis & Joe Prado Cover
Superman's legendary susceptibility to magic is about to turn his life inside out and upside down. A mysterious new villain has come into Superman's world to pit him against the most powerful sorcerer and agent for the Lords of Order: Doctor Fate!