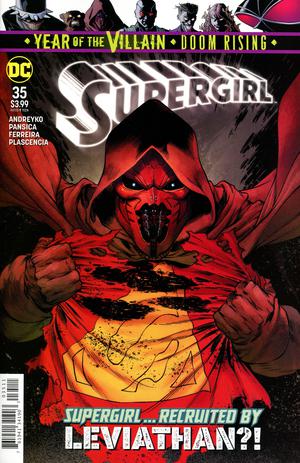 A dying planet. A rocket to salvation. A mission for hope and peace. Kara Zor-El was sent to Earth to watch and guide her cousin Kal-El when something went wrong, keeping her rocket in space for years! Now on Earth, Kara is learning that even if her cousin doesn't need her help anymore, her adopted home-world certainly does! As Supergirl, Kara fights to protect the innocent and try to have a normal life!
RECENT TALENT:
Artist:
Eduardo Pansica - Julio Ferreira
Tags for this comic:
» Rating » T
» Last Issue Processed » Supergirl Vol 7 #33 Cover A Regular Eduardo Pansica Cover (Year Of The Villain Dark Gifts Tie-In)
Cover Price: $47.88
You Save 40%
Your Price : $28.96
• 12 issue subscription
FREE U.S. SHIPPING
Please allow 6-8 weeks for delivery of your first issue.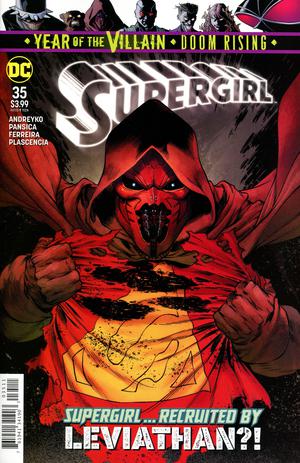 Supergirl Vol 7 #35 Cover A Regular Jesus Merino Cover (Year Of The Villain Doom Rising Tie-In)
As Supergirl gets drawn deeper into Leviathan's plans and the search for her foster parents, the newly sentient Brainiac-1 drone realizes the one thing he needs to unlock the power of millennia of Kryptonian science is the Girl of Steel herself! With her focus on her Earth family, will the distraction make her an easy target for the mad A.I.? And how will Leviathan respond as she gets closer and closer to their plans?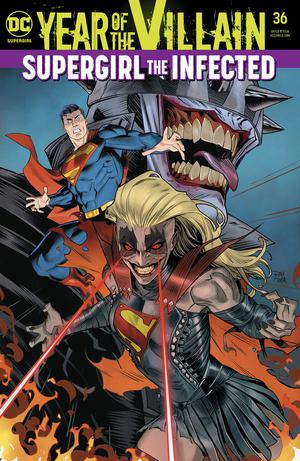 Supergirl Vol 7 #36 Cover A Regular Dan Mora Acetate Cover (Year Of The Villain Tie-In)
Supergirl-the infected! Brainiac-1 attempts to contact Supergirl at the Fortress of Solitude, but for what nefarious purpose? No matter what he has planned, things are about to go from bad to worse as Supergirl heads on a collision course with the Batman Who Laughs! He's targeted Superman as part of his plan to infect heroes and transform them into their twisted Dark Multiverse counterparts-but Supergirl gets caught in the crossfire, and the Year of the Villain stakes get even higher!