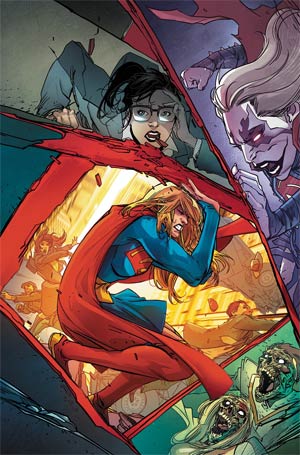 A dying planet. A rocket to salvation. A mission for hope and peace. Kara Zor-El was sent to Earth to watch and guide her cousin Kal-El when something went wrong, keeping her rocket in space for years! Now on Earth, Kara is learning that even if her cousin doesn't need her help anymore, her adopted home-world certainly does! As Supergirl, Kara fights to protect the innocent and try to have a normal life!
RECENT TALENT:
Tags for this comic:
» Rating » T
» Last Issue Processed » Supergirl Vol 7 #41 Cover A Regular Carmine Di Giandomenico Cover
Cover Price: $47.88
You Save 40%
Your Price : $28.96
• 12 issue subscription
FREE U.S. SHIPPING
Please allow 6-8 weeks for delivery of your first issue.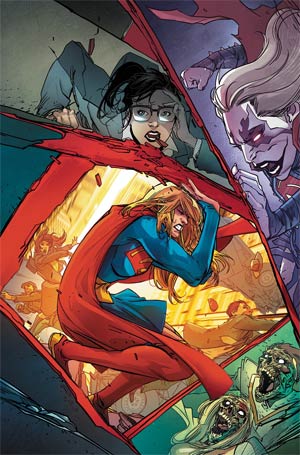 Supergirl Vol 7 #41 Cover A Regular Carmine Di Giandomenico Cover
Free of the infection and reeling after the events of Year of the Villain: Hell Arisen, Supergirl crash-lands in an area being devastated by a catastrophic storm. Suffering from a series of hallucinations and memories of her past, Kara struggles to keep her mind clear enough to save the people she swore to her cousin she'd protect. She's got a lot to prove after endangering Smallville and all its inhabitants. Will she be able to save everyone including herself? Or is this the end for our hero?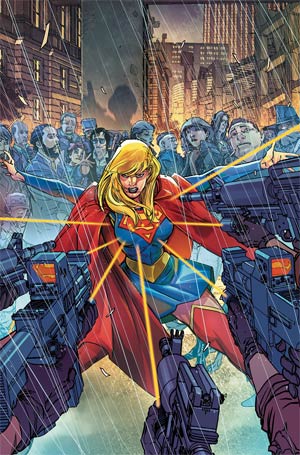 Supergirl Vol 7 #42 Cover A Regular Carmine Di Giandomenico Cover
Deemed a threat by the U.S. military, Supergirl is now a wanted villain! General Corvid has come for our hero-and she won't give up until Kara's gone for good. Meanwhile, the superstorm rages stronger than ever, while hundreds remain helpless against it. Can Supergirl prove that she's the hero the people once believed her to be? Or will she let everyone down-including herself? Find out in the pulse-pounding series conclusion!