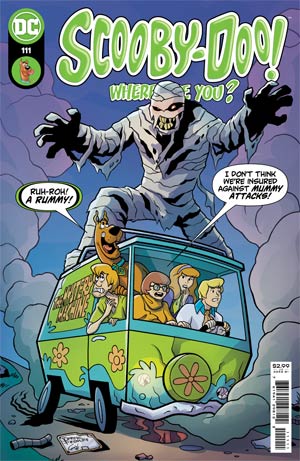 The world is filled with spooky ghosts and monsters, scaring people and making life downright terrible! Who's going to save the day and solve the case to get to the root of the problem? Mystery Inc., that's who! Whether there's a monster in the mirror or a ghoul in a school, Scooby, Shaggy, Fred, Velma, and Daphne will save the day! It just might take a Scooby Snack to find the courage to unmask these crazy cooks! Scooby-Doo and the rest of Mystery Inc. are on the case!
RECENT TALENT:
Tags for this comic:
» Rating » E
» Last Issue Processed » Scooby-Doo Where Are You #109
Cover Price: $35.88
You Save 44%
Your Price : $19.99
• 12 issue subscription
FREE U.S. SHIPPING
Please allow 6-8 weeks for delivery of your first issue.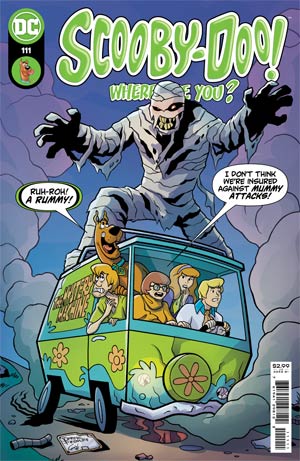 Scooby-Doo Where Are You #111
After the Mystery Machine gets into a fender bender while chasing a phantom race car, the gang winds up in traffic school while their van is in the shop—only to come face-to-face with a mummy that is trying to scare this class into cancellation! Can the gang solve both mysteries before they are wrecked for good?