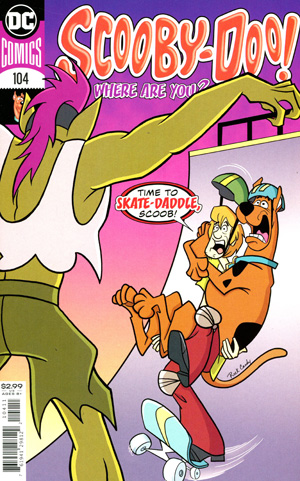 The world is filled with spooky ghosts and monsters, scaring people and making life downright terrible! Who's going to save the day and solve the case to get to the root of the problem? Mystery Inc., that's who! Whether there's a monster in the mirror or a ghoul in a school, Scooby, Shaggy, Fred, Velma, and Daphne will save the day! It just might take a Scooby Snack to find the courage to unmask these crazy cooks! Scooby-Doo and the rest of Mystery Inc. are on the case!
RECENT TALENT:
Tags for this comic:
» Rating » E
» Last Issue Processed » Scooby-Doo Where Are You #103
Cover Price: $35.88
You Save 44%
Your Price : $19.99
• 12 issue subscription
FREE U.S. SHIPPING
Please allow 6-8 weeks for delivery of your first issue.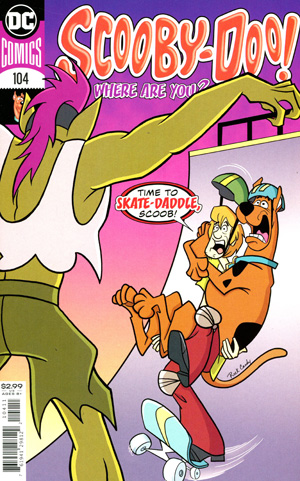 Scooby-Doo Where Are You #104
Usually, when skateboarders talk about a &quotgremlin,&quot they mean a skateboarding newbie. But not when the death-defying extreme sports of the Z-Games are sabotaged by a gremlin that seems all too real! Who's really behind the boarding bogeyman? To solve the mystery, Scooby and the gang will have to trade in the Mystery Machine for kickflipping, nosegrinding skateboards of their own. Can their sick tricks help the gang unmask the gremlin... before Scooby and Shaggy wipe out once and for all?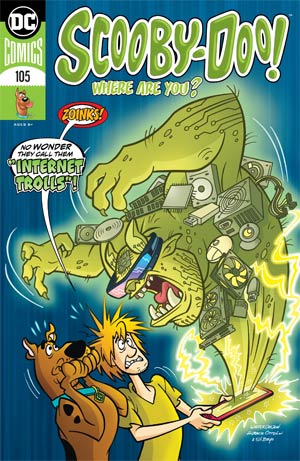 Scooby-Doo Where Are You #105
You might think the biggest dangers of going online are spam, scams, and celebrity news. But not when a mythological monster shows up to threaten the star of a popular internet vlog IRL (in real life)! Scooby and the gang will need all of their investigative skills - and awfully thick skins - to survive the nasty barbs of...the Internet Troll!