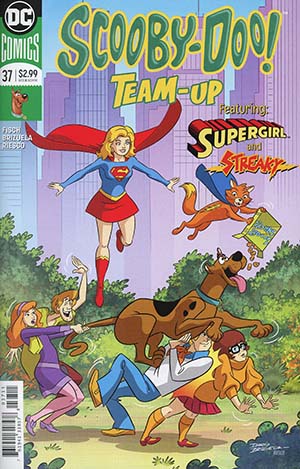 Zoinks! Once Scooby-Doo and the gang are on the case, nothing can get in their way! But with crazy heroes and time travel everywhere, the gang is going from the Stone Age to the far future in their quest to solve mysteries and save the day! Featuring Mystery Inc. and classic characters from across the vast Warner Bros. library, Scooby-Doo Team-Up is the one-stop home of the craziest adventures the whole family will love!
RECENT TALENT:
Tags for this comic:
» Rating » E
» Last Issue Processed » Scooby-Doo Team-Up #34
Cover Price: $35.88
You Save 44%
Your Price : $19.99
• 12 issue subscription
FREE U.S. SHIPPING
Please allow 6-8 weeks for delivery of your first issue.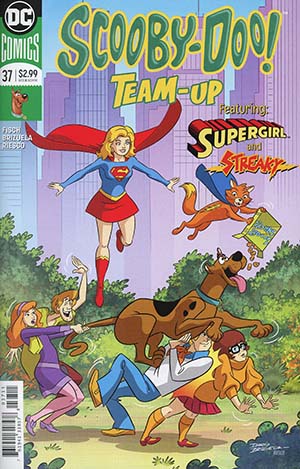 Scooby-Doo Team-Up #37
Supergirl may be as invulnerable as her cousin, but even bulletproof skin can't help her when she's haunted by the ghosts of Krypton! Is it a hoax? A message from the Phantom Zone? It's up to Scooby and the gang to find out…assuming that Scooby and Streaky the Super-Cat can set aside their cat-and-dog rivalry!
Scooby-Doo Team-Up #38
Why has the Blue Falcon suddenly transformed from a bright, sunny superhero into a dark and gritty vigilante who sends his most monstrous villains fleeing for safety? Dynomutt wonders: could the Blue Falcon be...possessed? Scooby and the gang will have to join forces with the Dog Wonder to crack the mystery when the dark kite returns!