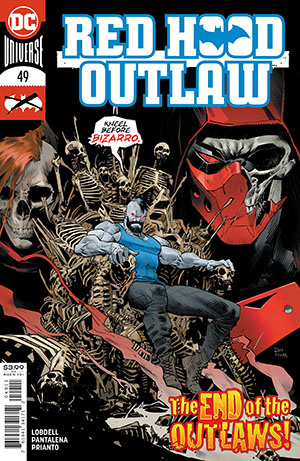 As a teen, Jason Todd fought alongside Batman as the second Robin. Years later, he has donned the mantle of the Red Hood as he embarks on a journey Batman could never pursue. Undercover as a criminal, Red Hood is dead-set on facing the darkest foes DC has to offer, but he won't have to do it alone! With the fallen Amazon named Artemis and the Superman clone named Bizarro, this dark trinity will soon discover than the line between hero and villain is harder to discern than they might think.
RECENT TALENT:
Tags for this comic:
» Rating » T+
» Last Issue Processed » Red Hood Outlaw #46 Cover A Regular Paolo Pantalena Cover
Cover Price: $47.88
You Save 40%
Your Price : $28.96
• 12 issue subscription
FREE U.S. SHIPPING
Please allow 6-8 weeks for delivery of your first issue.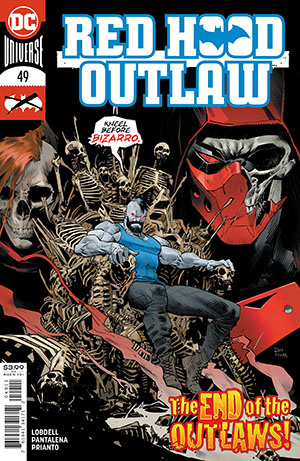 Red Hood Outlaw #49 Cover A Regular Dan Mora Cover
Jason's ongoing war against the Untitled comes to a sudden, startling and tragic end with the help of… Red Hood and the Outlaws?! But to protect the world, one of his teammates must make the ultimate sacrifice for the greater good!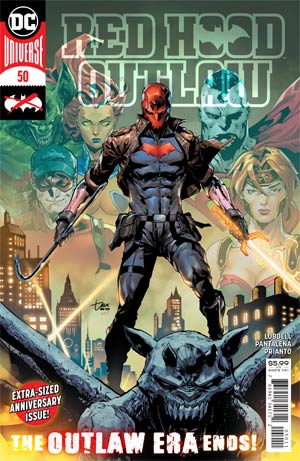 Red Hood Outlaw #50 Cover A Regular Dexter Soy Cover
Jason Todd's downward spiral began when he was murdered by The Joker. But deep in his heart he blamed himself for charging headfirst into deadly danger. His rage and self-loathing caused him to lash out at those around him—keeping friends and family alike at arm's length. Until the Outlaws. First Arsenal and Starfire, and later, Artemis and Bizarro, saw through his defenses. Now it's time to pay it forward to the one person who represents all the mistakes he's made in his own life: Duela Dent. But can he save The Joker's Daughter...when he couldn't even save himself? Don't miss the end of the Outlaw era!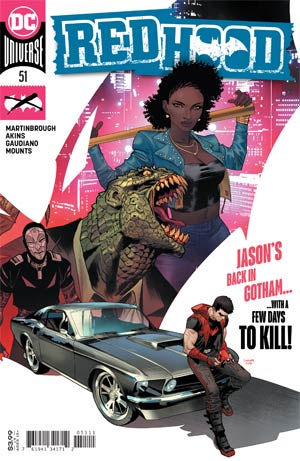 Red Hood #51 Cover A Regular Dan Mora Cover
A new era begins for the Red Hood! With his Outlaw days behind him, Jason Todd returns home to Gotham City. While he plots what's next for Red Hood, he tracks down a childhood friend now living in the Hill. As Gotham City reels from the effects of &QUOTThe Joker War,&QUOT Jason finds himself caught in the crossfire between vigilante protectors of the historic neighborhood and a rising criminal element intent on seizing power!