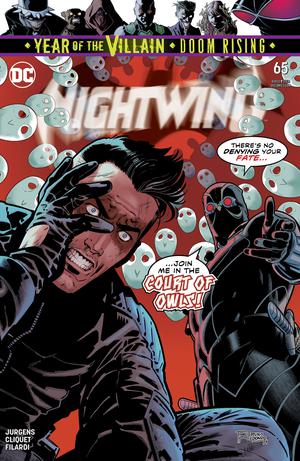 After his parents were taken from him in a moment of tragedy, young aerialist Dick Grayson was raised at the knee of Bruce Wayne. But when Bruce revealed himself as Batman, Dick quickly found himself fighting beside him as Robin, the Boy Wonder! As Dick grew, he relinquished the mantle of Robin and became Nightwing! Be it at the side of the Batman, with his teammates in the Titans, or on his own, Nightwing fights crimes wherever it may appear, with his stunning acrobatic abilities and endearing charm!
RECENT TALENT:
Tags for this comic:
» Rating » T
» Last Issue Processed » Nightwing Vol 4 #65 Cover A Regular Bruno Redondo Cover (Year Of The Villain Doom Rising Tie-In)
Cover Price: $47.88
You Save 40%
Your Price : $28.96
• 12 issue subscription
FREE U.S. SHIPPING
Please allow 6-8 weeks for delivery of your first issue.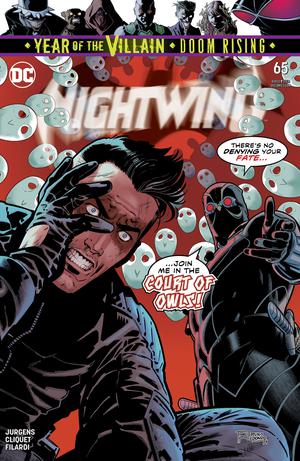 Nightwing Vol 4 #65 Cover A Regular Bruno Redondo Cover (Year Of The Villain Doom Rising Tie-In)
While the Nightwings do their best to contain the situation in Blüdhaven, Ric faces off against Talon! But the battle is one not just of brawn, as Ric's psyche is taken to its limits when he learns about his family history for the first time since his memory was wiped. Will Ric Grayson at last become the Gray Son of Gotham he was destined to be, or will he choose the life he's been trying to establish for himself in Blüdhaven?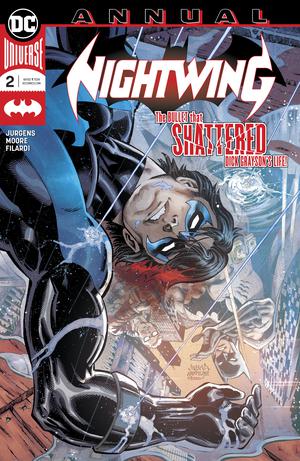 Nightwing Vol 4 Annual #2
The bullet that shattered Nightwing's life was the shot fired by the KGBeast in the now-infamous BATMAN #55-and it changed the course of Dick &quotRic&quot Grayson's career. Gone were the memories and alliances that once defined him, replaced by a near blank-slate persona.
Now go inside those early moments of Ric's new life, his strained reunion with a stranger named Bruce Wayne and an entire life turned upside down. But amid the chaos lies opportunity…not for Ric, but for an old foe who's been waiting a lifetime for a moment like this. Echoes of the past return in a story that tees up Nightwing's own Year of the Villain!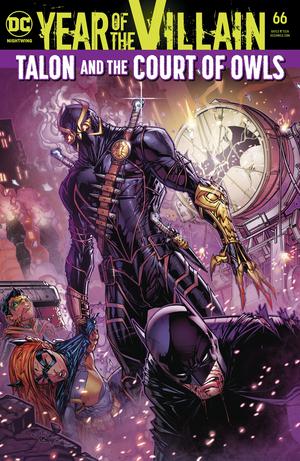 Nightwing Vol 4 #66 Cover A Regular Jonboy Meyers Acetate Cover (Year Of The Villain Hostile Takeover Tie-In)
William Cobb has taken the Nightwings down one by one, leaving Ric on his own in a Blüdhaven that is literally aflame. Cobb offers Ric a chance to save his city by at last fulfilling his legacy as the Gray Son and becoming the new Talon and leading the Court of Owls into a new age.