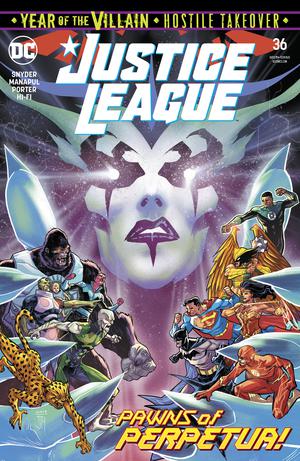 When the Earth finds itself in times of crisis, the greatest heroes of the DC Universe unite as the Justice League! Brought together through mutual respect and a desire to stop evil wherever it may appear, the Justice League patrols the Earth from their Watchtower orbiting the planet. Nothing escapes their watchful eye and no foe is too great for these champions of virtue! Featuring Batman, Superman, Wonder Woman, the Flash, Cyborg, and more, the Justice League leads the way as DC's premier superhero team!
RECENT TALENT:
Writer:
Scott Snyder - James Tynion IV
Tags for this comic:
» Rating » T
» Last Issue Processed » Justice League Vol 4 #30 Cover A Regular Francis Manapul Cover (Year Of The Villain Dark Gifts Tie-In)
Cover Price: $47.88
You Save 40%
Your Price : $28.96
• 12 issue subscription
FREE U.S. SHIPPING
Please allow 6-8 weeks for delivery of your first issue.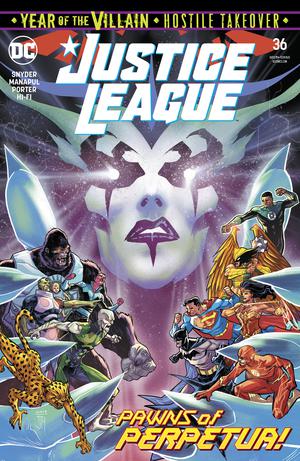 Justice League Vol 4 #36 Cover A Regular Francis Manapul Cover
How powerful is too powerful? Lex Luthor has assembled everything he needs to complete his plan of turning the world toward doom, including reviving the ancient goddess Perpetua and restoring her powers. But can he keep Perpetua from dragging the DC Universe into the abyss alongside the rest of the Multiverse? This is a question that hero and villain alike must ask, as the epic battle between the Justice League and the Legion of Doom across space and time comes crashing together. Everything that happens here sets the stage for the senses-shattering finale of the Justice/Doom War-and the fate of all existence hangs in the balance!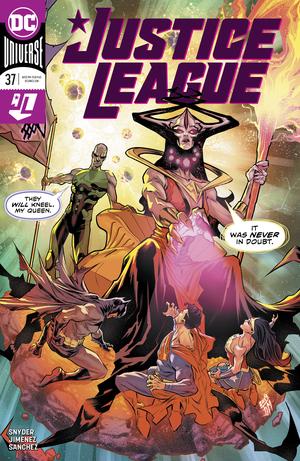 Justice League Vol 4 #37 Cover A Regular Francis Manapul Cover
&quotJustice/Doom War&quot part eight! The Justice League is making their final push against Perpetua, but some players they previously counted as allies may have been working for the other side the whole time! Who among Perpetua's children will betray them and join Lex Luthor's war on justice?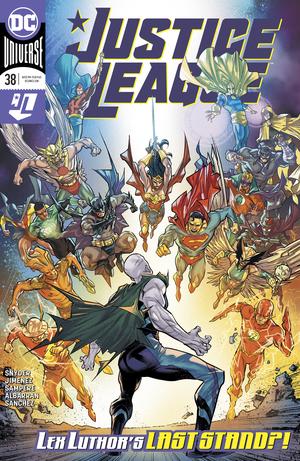 Justice League Vol 4 #38 Cover A Regular Francis Manapul Cover (Year Of The Villain Hell Arisen Prelude)
&quotJustice/Doom War&quot finale! Lex Luthor is triumphant. Perpetua is back to full power and ready to take on the Multiverse, to bend and twist the whole of existence to suit Doom. Has the Justice League finally come up against a foe they can't defeat? Perpetua is the mother of their universe after all, the original creator. In war, there can only be one winner, and it just may be Doom's turn to collect the spoils. This issue leads directly into Year of the Villain: Hell Arisen #1!