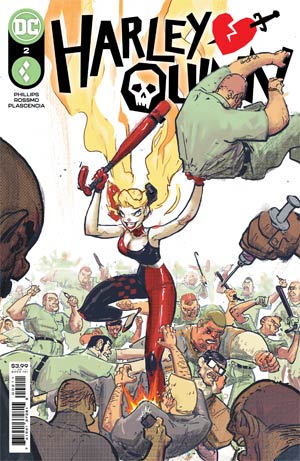 Dr. Harleen Quinzel was the foremost psychologist at Arkham Asylum, deadset on fixing the most fractured minds known to man. But a fixation on the Joker quickly proved toxic when Harleen helped him escape! Joining his side as Harley Quinn, she soon found that their love was unhealthy and made her own exit. Determined to be her own woman, Harley Quinn left Gotham City to create a life on her own! Whether as a criminal, a member of Task Force X, or on her own, Harley Quinn is a wild card unlike any other!
RECENT TALENT:
Writer:
Stephanie Phillips
Tags for this comic:
» Rating » T+
» Last Issue Processed » Harley Quinn Vol 4 #2 Cover A Regular Riley Rossmo Cover
Cover Price: $47.88
You Save 40%
Your Price : $28.96
• 12 issue subscription
FREE U.S. SHIPPING
Please allow 6-8 weeks for delivery of your first issue.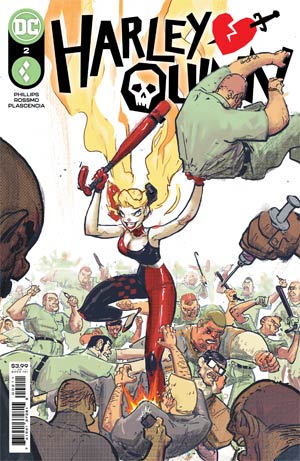 Harley Quinn Vol 4 #2 Cover A Regular Riley Rossmo Cover
Ya sure you wanna double down on this gimmick? Awright already—I'll do it! Harley Quinn back again to tell ya that my mission to help heal Gotham City has already hit some bumps in the road. The awful Hugo Strange—psychiatrist, fitness freak, and expert on tiny glasses—is trying to deal with Gotham City's clown problem, and get this! The city is endorsing him while everyone keeps giving me grief! The only person who believes in me is my new sidekick, Kevin. You're going to find out some real dark stuff about him in this issue, too! We're both going to have to keep our guard up, 'cuz Hugo has an army of creepy orderlies he's about to send after us.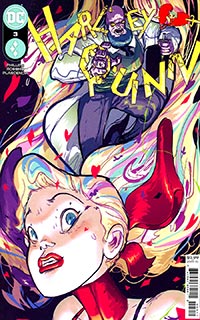 Harley Quinn Vol 4 #3 Cover A Regular Riley Rossmo Cover
Harley Quinn here, still narrating my solicit text! My war of wellness with Hugo Strange kicks into high gear this issue, and things are gonna get ugly. Hugo is about to send his right-hand man-child Lockwood, Arkham Asylum's most sadistic guard, after Kevin and me at our first support group meeting. Folks, some things in this world are sacred, and I am not gonna stand for this. Hugo Strange never picked a fight with someone like me before, and he's not going to like the results. Buy this issue, and pick up our gorgeous variant cover—it's a real gem!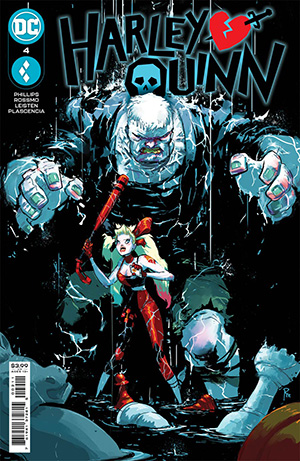 Harley Quinn Vol 4 #4 Cover A Regular Riley Rossmo Cover
I may be in the sewer, but you better get your mind outta the gutter! That rhymin' zombie known as Solomon Grundy ain't happy that I'm in his domain (but to be fair...it's also Killer Croc's domain too, there's a lotta sewer dwellers in Gotham). Grundy's either going to welcome me with open arms or crush me! And I can't let that happen, 'cause Kevin's at the mercy of Hugo Strange. Hugo's going to do everything in his power to break Kevin and turn him against me, I hope in our brief time together, Kevin's learned a little perseverance! Don't miss this one!