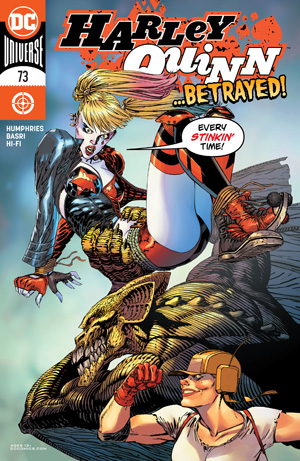 Dr. Harleen Quinzel was the foremost psychologist at Arkham Asylum, deadset on fixing the most fractured minds known to man. But a fixation on the Joker quickly proved toxic when Harleen helped him escape! Joining his side as Harley Quinn, she soon found that their love was unhealthy and made her own exit. Determined to be her own woman, Harley Quinn left Gotham City to create a life on her own! Whether as a criminal, a member of Task Force X, or on her own, Harley Quinn is a wild card unlike any other!
RECENT TALENT:
Tags for this comic:
» Rating » T+
» Last Issue Processed » Harley Quinn Vol 3 #73 Cover A Regular Guillem March Cover
Cover Price: $47.88
You Save 40%
Your Price : $28.96
• 12 issue subscription
FREE U.S. SHIPPING
Please allow 6-8 weeks for delivery of your first issue.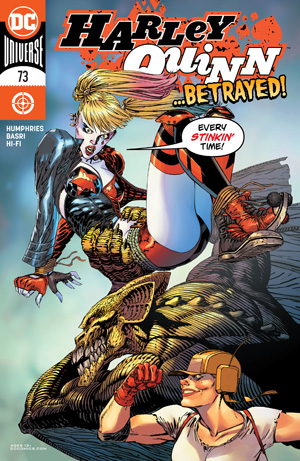 Harley Quinn Vol 3 #73 Cover A Regular Guillem March Cover
Los Angeles turns on everyone eventually, and now it's turned on Harley Quinn! As she discovers more about the death of her friend, she decides it's time to leave town-but the wrestling league she almost considered a family won't let her go! She's hit on a big conspiracy-and it just might kill her!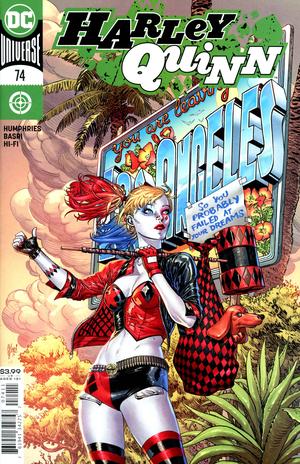 Harley Quinn Vol 3 #74 Cover A Regular Guillem March Cover
Harley Quinn's sojourn in L.A. has been full of tragedy and heartbreak, from the death of her friend to uncovering a deep web of moral compromise that'd make even the most sadistic Batman villain's stomach churn. In the epic finale to our story, Harley will come face to face with the person pulling the strings and learn who's out to see her fail!