Harley Quinn
Cover Price: $47.88
Your Price: $28.96
YOU SAVE 40% OFF
12 issue subscription


FREE U.S. Shipping

Please allow 6-8 weeks for delivery of your first issue.

Get this subscription for 40% OFF!

Rating : T+



Last Issue Processed

Harley Quinn Vol 4 #25 Cover A Regular Jonboy Meyers Cover
Recent Talent
Writer:

Stephanie Phillips

Artist:

Matteo Lolli

Release Date:

12/27/2022
Description
Dr. Harleen Quinzel was the foremost psychologist at Arkham Asylum, deadset on fixing the most fractured minds known to man. But a fixation on the Joker quickly proved toxic when Harleen helped him escape! Joining his side as Harley Quinn, she soon found that their love was unhealthy and made her own exit. Determined to be her own woman, Harley Quinn left Gotham City to create a life on her own! Whether as a criminal, a member of Task Force X, or on her own, Harley Quinn is a wild card unlike any other!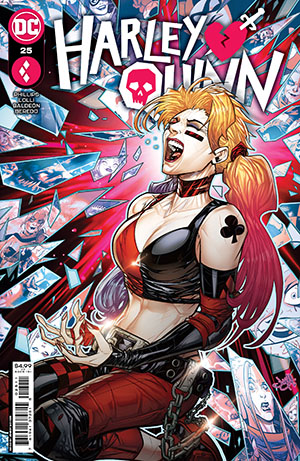 Harley Quinn Vol 4 #25 Cover A Regular Jonboy Meyers Cover
There can be only one Harley Quinn...or, ya know, maybe like 100? The Multiverse is a strange place. Old Lady Harley, Harley Who Laughs, Harley who joined a bowling league in Indiana for the free chic...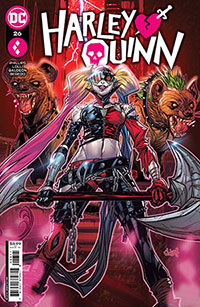 Harley Quinn Vol 4 #26 Cover A Regular Jonboy Meyers Cover
What's fifty Harley Quinns from all over the Multiverse plus one interdimensional murderer hell-bent on killing all of the aforementioned Harleys, divided by two very hungry hyenas, all to the power o...