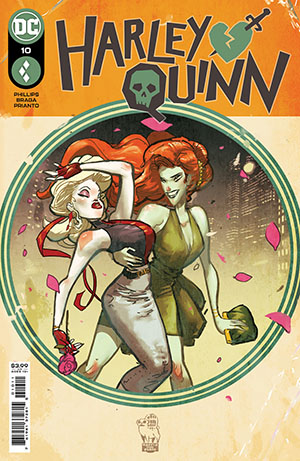 Dr. Harleen Quinzel was the foremost psychologist at Arkham Asylum, deadset on fixing the most fractured minds known to man. But a fixation on the Joker quickly proved toxic when Harleen helped him escape! Joining his side as Harley Quinn, she soon found that their love was unhealthy and made her own exit. Determined to be her own woman, Harley Quinn left Gotham City to create a life on her own! Whether as a criminal, a member of Task Force X, or on her own, Harley Quinn is a wild card unlike any other!
RECENT TALENT:
Writer:
Stephanie Phillips
Tags for this comic:
» Rating » T+
» Last Issue Processed » Harley Quinn Vol 4 #8 Cover A Regular Riley Rossmo Cover (Fear State Tie-In)
Cover Price: $47.88
You Save 40%
Your Price : $28.96
• 12 issue subscription
FREE U.S. SHIPPING
Please allow 6-8 weeks for delivery of your first issue.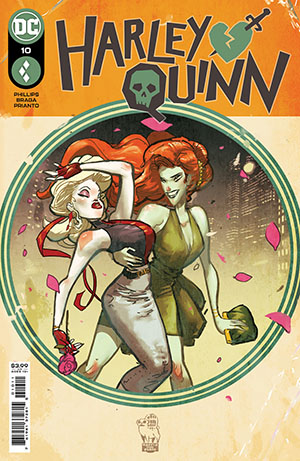 Harley Quinn Vol 4 #10 Cover A Regular Riley Rossmo Cover
You know those real cheesy rom-coms where two unlikely lovebirds lean in for the same book and knock heads in the poetry section of the school library and fall madly in love? Well, this story is nothing like that. For starters, Kevin met his new muse in the middle of Scarecrow attacking Gotham (how's that for a meet-cute?). And second, despite his planning the most perfect and romantic date night with Ivy, it seems like she might have something else on her mind. Love is in the air—errr, wait…that might be toxic gas…this is Gotham!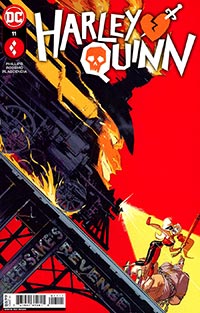 Harley Quinn Vol 4 #11 Cover A Regular Riley Rossmo Cover
A train leaves for Gotham at eight p.m. averaging 80 miles per hour, carrying one very dramatic villain named Keepsake, a bomb strapped to the engine, and me…Harley Quinn! One track leads straight to Gotham Central Station, where hundreds of lives are at risk, but the other track…that one leads to my best friend and sidekick, Kevin. Sacrifice the one to save the many? I hate that Philosophy 101 crap, and I'm really starting to hate trains.