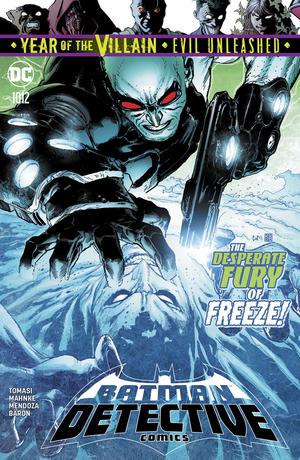 Published since the 1930's, Detective Comics is one of the longest running titles in all of comics. As the birthplace of Batman, the series has long focused on the Dark Knight solving the darkest mysteries of the DC Universe. But as time has passed, Batman has grown to trust other young heroes in his war on crime. With the likes of Batwoman, Red Robin, Spoiler, and more, Detective Comics is the everlasting home to the greatest crime stories from the world of DC Comics!
RECENT TALENT:
Tags for this comic:
» Rating » T
» Last Issue Processed » Detective Comics Vol 2 #1013 Cover A Regular Doug Mahnke Cover
May go Weekly in May/June - May Increase to 3.99
Cover Price: $47.88
You Save 40%
Your Price : $28.96
• 12 issue subscription
FREE U.S. SHIPPING
Please allow 6-8 weeks for delivery of your first issue.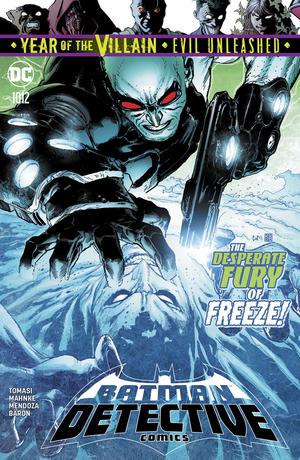 Detective Comics Vol 2 #1012 Cover A Regular Doug Mahnke & Jaime Mendoza Cover
Year of the Villain' kicks into overdrive! Victor Fries has only ever wanted one thing…to bring his wife Nora back to life in a healthy body. Now, with Lex Luthor's aid, Victor's wish will finally come true. But how will Nora adjust to the new world she has missed? And how will Batman try to tear Victor's dream away from him?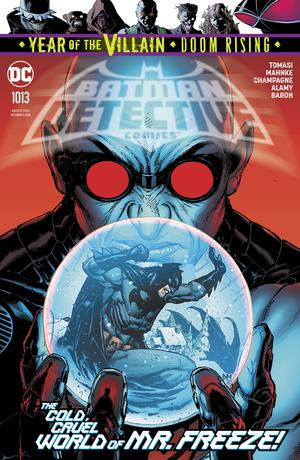 Detective Comics Vol 2 #1013 Cover A Regular Doug Mahnke Cover
Mr. Freeze is so close to reviving Nora but Batman can't let it happen. Mr. Freeze has never been more vicious or more deadly. There's nothing more dangerous than a desperate man with a cold gun and Gotham City is going to learn that firsthand!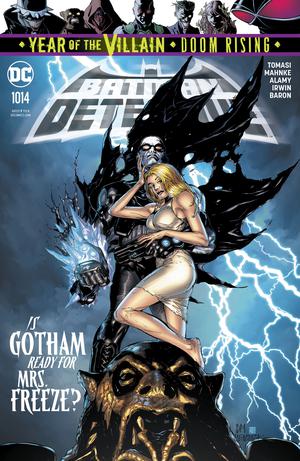 Detective Comics Vol 2 #1014 Cover A Regular Doug Mahnke Cover (Year Of The Villain Doom Rising Tie-In)
Nora Fries has been the apple of Mr. Freeze's eye for a long time. For years he has toiled and suffered to try and cure her of her ailments, and bring back the life they had together. He has finally done it, but will Nora Fries be the same person she was when she was frozen? Or is there something broken that can't be fixed?