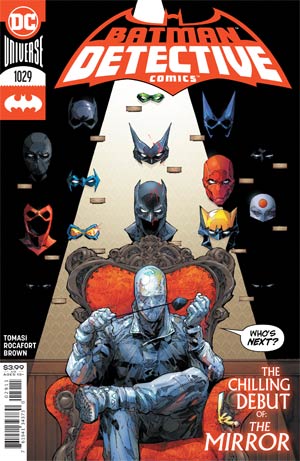 Published since the 1930's, Detective Comics is one of the longest running titles in all of comics. As the birthplace of Batman, the series has long focused on the Dark Knight solving the darkest mysteries of the DC Universe. But as time has passed, Batman has grown to trust other young heroes in his war on crime. With the likes of Batwoman, Red Robin, Spoiler, and more, Detective Comics is the everlasting home to the greatest crime stories from the world of DC Comics!
RECENT TALENT:
Tags for this comic:
» Rating » T
» Last Issue Processed » Detective Comics Vol 2 #1026 Cover A Regular Kenneth Rocafort Cover (Joker War Tie-In)
May go Weekly in May/June - May Increase to 3.99
Cover Price: $47.88
You Save 40%
Your Price : $28.96
• 12 issue subscription
FREE U.S. SHIPPING
Please allow 6-8 weeks for delivery of your first issue.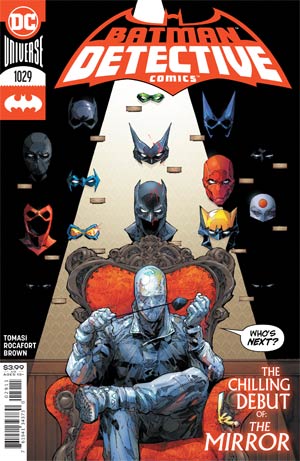 Detective Comics Vol 2 #1029 Cover A Regular Kenneth Rocafort Cover (Joker War Fallout Tie-In)
After the City of Bane, the Riddler's takeover, The Joker War, and more, the people of Gotham City have had enough. The world is changing for Bruce Wayne, and the question he must ask himself is: What role does the Batman have in a city that rejects him? As the year barrels forward into what will become a turning point for the Dark Knight, Batman must grapple with the very citizens he has sworn to protect...while a familiar face looms large as a new threat on the horizon: Damian Wayne!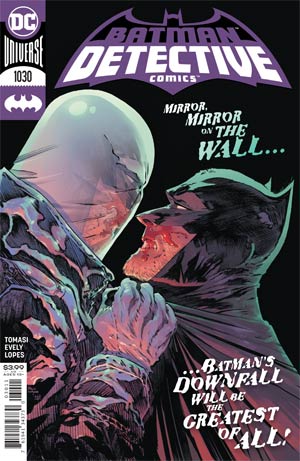 Detective Comics Vol 2 #1030 Cover A Regular Bilquis Evely Cover
A new foe called the Mirror has joined the Dark Knight's rogues gallery—but is there more to this villain than meets the eye? Or is he simply a reflection of the world around him? As the Bat-Family find themselves on the run from the Mirror's army, Damian Wayne lurks in the shadows, plotting his next move in a cat-and-mouse game between father and son that can only end in disaster!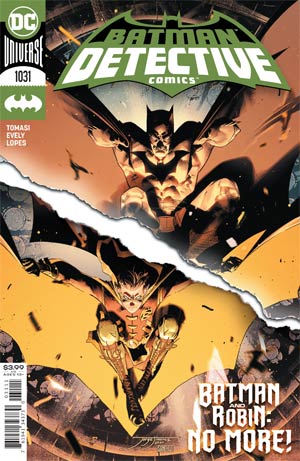 Detective Comics Vol 2 #1031 Cover A Regular Jorge Jimenez Cover
Damian Wayne has made his move against a familiar threat from Bruce Wayne's past—so why has the former Boy Wonder targeted none other than Tommy Elliot—a.k.a. Hush? It may have something to do with the Black Casebook that Bruce liberated from The Joker's territory in the monumental Detective Comics #1027 ...but how far will Damian go to avenge this grudge from his father's past?