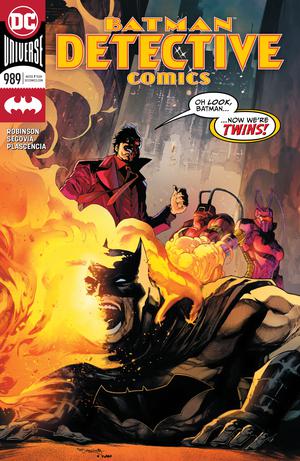 Published since the 1930's, Detective Comics is one of the longest running titles in all of comics. As the birthplace of Batman, the series has long focused on the Dark Knight solving the darkest mysteries of the DC Universe. But as time has passed, Batman has grown to trust other young heroes in his war on crime. With the likes of Batwoman, Red Robin, Spoiler, and more, Detective Comics is the everlasting home to the greatest crime stories from the world of DC Comics!
RECENT TALENT:
Tags for this comic:
» Rating » T
» Last Issue Processed » Detective Comics Vol 2 #990 Cover A Regular John Paul Leon Enhanced Foil Cover
May go Weekly in May/June - May Increase to 3.99
Cover Price: $35.88
You Save 30%
Your Price : $24.99
• 12 issue subscription
FREE U.S. SHIPPING
Please allow 6-8 weeks for delivery of your first issue.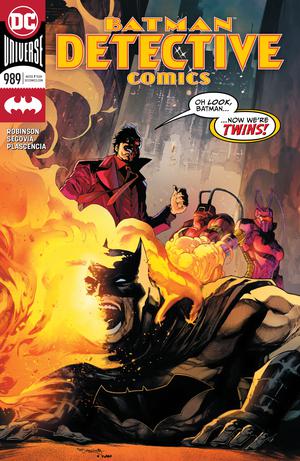 Detective Comics Vol 2 #989 Cover A Regular Stephen Segovia Cover
Fighting off Tweedle-Dee and Tweedle-Dum and two versions of the pyro-maniac Firefly shouldn't be too difficult for Batman...but the real threat comes from the fact that they're pairs! For some reason, Two-Face doesn't want Batman to discover the truth behind the murder he's investigating...but what's his angle?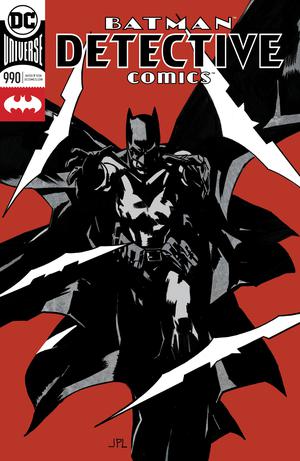 Detective Comics Vol 2 #990 Cover A Regular John Paul Leon Enhanced Foil Cover
Batman is hot on the trail of a murder suspect, but first he'll have to get past Two-Face. Even though Harvey Dent seems to be asserting control, how long before he becomes a sociopathic criminal once again? More importantly, what is Dent's connection to the victim, and what does it all have to do with the terrorist organization of slithering serpents called Kobra?! Whatever it is, it's big enough to reunite Jim Gordon and former district attorney Harvey Dent, and that meeting alone is worth the cover price. Batman's newest partner...Two-Face? As Harvey Dent's persona asserts fragile control over the villain's psyche, the Dark Knight, Commissioner Gordon and their ally-turned-enemy-turned-ally must work together to stop Kobra's terrorist attack against Gotham City.