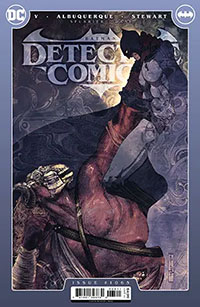 Published since the 1930's, Detective Comics is one of the longest running titles in all of comics. As the birthplace of Batman, the series has long focused on the Dark Knight solving the darkest mysteries of the DC Universe. But as time has passed, Batman has grown to trust other young heroes in his war on crime. With the likes of Batwoman, Red Robin, Spoiler, and more, Detective Comics is the everlasting home to the greatest crime stories from the world of DC Comics!
RECENT TALENT:
Writer:
Ram V. -Si Spurrier
Artist:
Rafael Albuquerque - Hayden Sherman
Tags for this comic:
» Rating » T
» Last Issue Processed » Detective Comics Vol 2 #1060 Cover A Regular Ivan Reis & Danny Miki Cover
May go Weekly in May/June - May Increase to 3.99
Cover Price: $59.88
You Save 40%
Your Price : $35.93
• 12 issue subscription
FREE U.S. SHIPPING
Please allow 6-8 weeks for delivery of your first issue.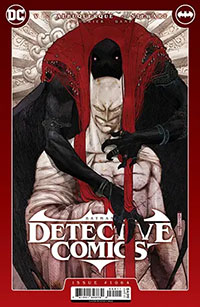 Detective Comics Vol 2 #1064 Cover A Regular Evan Cagle Cover
It's a tango to the death as Batman dances with an old flame while trying not to catch on fire. Using the new information about &quotblack noise,&quot Batman investigates the music box in his possession some more, which leads him to question whether music is actually able to contain physics-altering properties. Later, this theory is tested with Two-Face.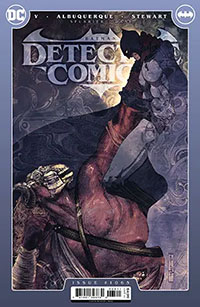 Detective Comics Vol 2 #1065 Cover A Regular Evan Cagle Cover
The Orgham family has dramatically arrived after traumatic events at the docks in Gotham, and they are ready to reclaim the land that belongs under their name...an English surname you may better know as Arkham. As Bruce Wayne and the young Orgham prince Arzen discuss how they both want to change Gotham for the better, it seems Batman and the Orghams might have different ways to go about doing so...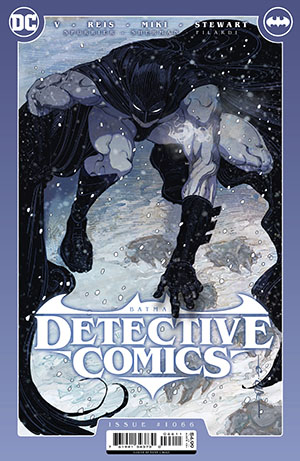 Detective Comics Vol 2 #1066 Cover A Regular Evan Cagle Cover
As the Azmer demon takes hold of the Harvey Dent side of Two-Face, it's up to the bad side to save them both before it's too late...that is, if Harvey will give up the identity of Batman to help them. Meanwhile, the young Orgham heir Arzen meets Bruce Wayne for the first time, and Bruce see potential in the boy.