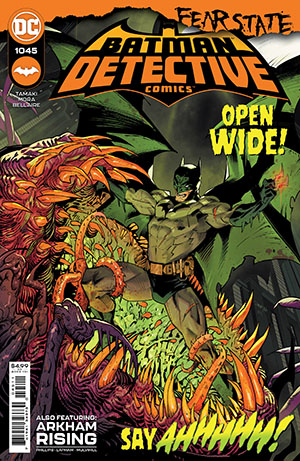 Published since the 1930's, Detective Comics is one of the longest running titles in all of comics. As the birthplace of Batman, the series has long focused on the Dark Knight solving the darkest mysteries of the DC Universe. But as time has passed, Batman has grown to trust other young heroes in his war on crime. With the likes of Batwoman, Red Robin, Spoiler, and more, Detective Comics is the everlasting home to the greatest crime stories from the world of DC Comics!
RECENT TALENT:
Writer:
Mariko Tamaki - Stephanie Phillips
Artist:
Dan Mora - David Lapham
Tags for this comic:
» Rating » T
» Last Issue Processed » Detective Comics Vol 2 #1040 Cover A Regular Dan Mora Cover
May go Weekly in May/June - May Increase to 3.99
Cover Price: $59.88
You Save 40%
Your Price : $35.93
• 12 issue subscription
FREE U.S. SHIPPING
Please allow 6-8 weeks for delivery of your first issue.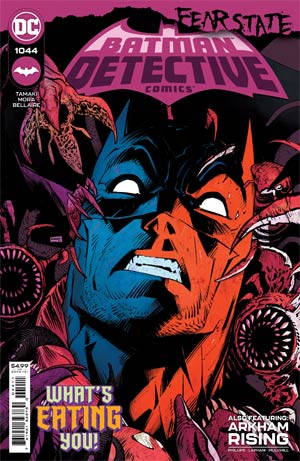 Detective Comics Vol 2 #1044 Cover A Regular Dan Mora Cover (Fear State Tie-In)
When the terrorist organization known as THE RED CROWN took control of Mayor Nakano's personal security detail, only the Batman could protect Gotham's highest-ranking city official from certain death! But when the pair is thrust into the sewers below, a much more sinister threat lurks in the darkness. Better look sharp, Batman, because a hundred thousand eggs with a hundred thousand little monsters inside are about to hatch…and they look HUNGRY… Back-up: Arkham Asylum may have been decimated during A-DAY, but its legacy lives on. Now, Mayor Nakano has given the green light for a brand-new ARKHAM TOWER to be erected in the heart of Gotham City, and some strange and horrific things are going down at the construction site. Don't miss this epic kick-off to a story arc that will shape the Batman universe for years to come!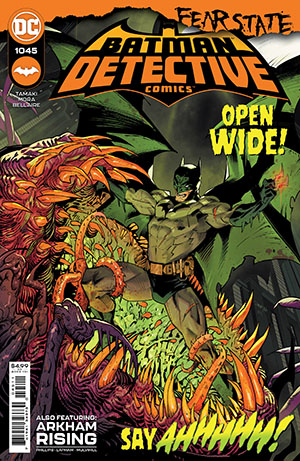 Detective Comics Vol 2 #1045 Cover A Regular Dan Mora Cover (Fear State Tie-In)
Batman and Mayor Nakano have freed themselves from the Vile parasite-infected sewers of Gotham City…only to find the nightmare has risen higher than they had imagined! With the city streets being overtaken by larger, (somehow even more) horrific creatures, these two enemies must put aside their differences and save the city—while there's still time! This skin-crawling, heart-pounding, terror-inducing installment of "Fear State" will change the nature of the Dark Knight and Mayor Nakano forever, and cast an eerie shadow over the next major Bat-event to come… Then, in "Foundations" part two, Batman runs into an unlikely ally in his investigation at the Arkham Tower construction site, and believe us, Harley Quinn has a lot to say about all this!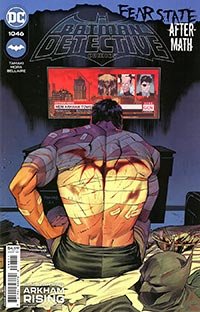 Detective Comics Vol 2 #1046 Cover A Regular Dan Mora Cover
"Fear State" aftermath! Bloody, broken, and beaten…Batman had a mission after The Joker War. He would no longer look over Gotham City from Wayne Manor; he would move to the heart of the city, get closer to its people and its problems. The fight he pursued would be different, but after Fear State he finds himself disillusioned. He is no longer the protector the city needs, and definitely not the one it deserves. Batman's last night in Gotham City before his international sojourn is here. Backup: Harley Quinn guest-stars in the culmination of "Foundations"! Must Gotham City have an Arkham facility, and if so…will it be any different, or is doom on its way?