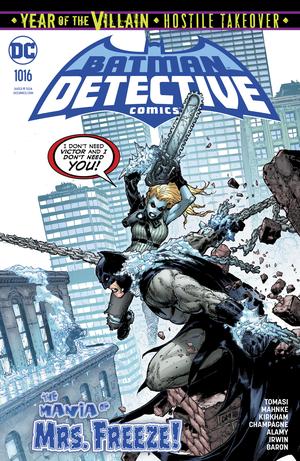 Published since the 1930's, Detective Comics is one of the longest running titles in all of comics. As the birthplace of Batman, the series has long focused on the Dark Knight solving the darkest mysteries of the DC Universe. But as time has passed, Batman has grown to trust other young heroes in his war on crime. With the likes of Batwoman, Red Robin, Spoiler, and more, Detective Comics is the everlasting home to the greatest crime stories from the world of DC Comics!
RECENT TALENT:
Artist:
Doug Mahnke - Jaime Mendoza
Tags for this comic:
» Rating » T
» Last Issue Processed » Detective Comics Vol 2 #1011 Cover A Regular Guillem March Cover (Year Of The Villain Evil Unleashed Tie-In)
May go Weekly in May/June - May Increase to 3.99
Cover Price: $47.88
You Save 40%
Your Price : $28.96
• 12 issue subscription
FREE U.S. SHIPPING
Please allow 6-8 weeks for delivery of your first issue.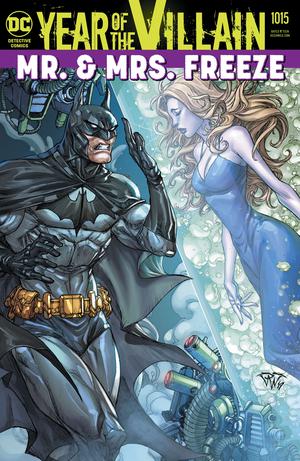 Detective Comics Vol 2 #1015 Cover A Regular Paolo Pantalena Acetate Cover (Year Of The Villain Hostile Takeover Tie-In)
For centuries children have been told to be careful about what they wish for, and after years of yearning for his beloved to return, Mr. Freeze finally gets it. But frozen hearts don't melt easily, and after years in cryostasis, Nora Fries is the ultimate ice queen. Gotham and Victor Fries will never be the same again.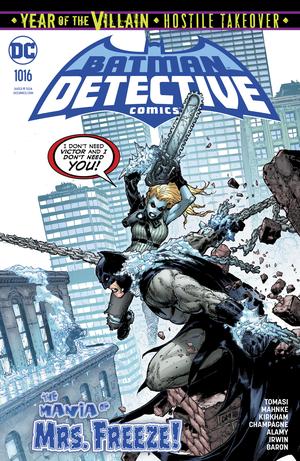 Detective Comics Vol 2 #1016 Cover A Regular Doug Mahnke Cover
Defeating her now-estranged husband, Mr. Freeze, isn't enough to sate Nora Fries's bloodlust as she usurps his frozen throne, establishing herself as the first ice queen of Gotham. The Dark Knight will have his hands full as Nora unleashes an icy hell unlike any other on his city's streets.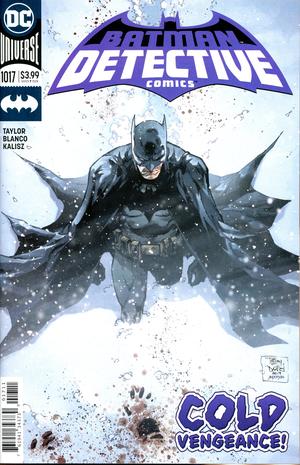 Detective Comics Vol 2 #1017 Cover A Regular Tony S Daniel Cover
In the dead of winter, a child has gone missing from the Martha Wayne Orphanage in Gotham City...and the bearer of the Wayne family name is on the case. But to solve this mystery, Batman must turn to another bearer of the Wayne family name, his estranged son Damian, to hit the night skies as Batman and Robin once more. Can father and son put aside their differences to rescue the missing Miguel Flores? And what other dark turn is in store for the duo on their journey into the night? Don't miss this special tale by guest writer Tom Taylor!