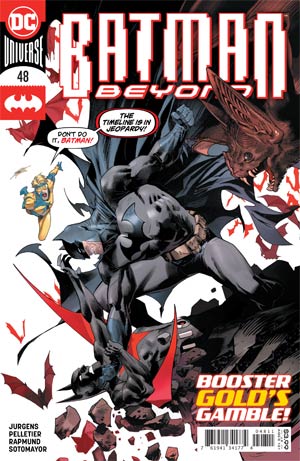 The legend of Batman lives on! In the far future, crime runs rampant throughout Neo-Gotham. Years after the disappearance of the original Caped Crusader, a new hero must rise to pick up the mantle of the bat! Terry McGinnis is Batman, and his adventures are beyond anything the world has ever known! With the helpful guidance of Bruce Wayne, Terry has sworn to protect his family and his city from the maniacs seeking to spread chaos throughout the streets!
RECENT TALENT:
Tags for this comic:
» Rating » T
» Last Issue Processed » Batman Beyond Vol 6 #44 Cover A Regular Dustin Nguyen Cover
Cover Price: $47.88
You Save 40%
Your Price : $28.96
• 12 issue subscription
FREE U.S. SHIPPING
Please allow 6-8 weeks for delivery of your first issue.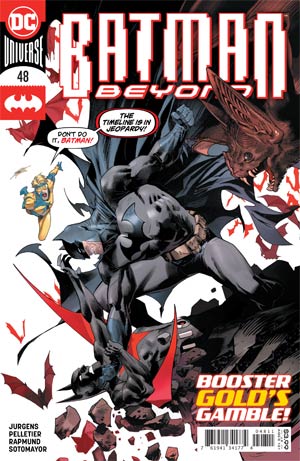 Batman Beyond Vol 6 #48 Cover A Regular Dan Mora Cover
&QUOTFirst Contact&QUOT begins! Something is very, very wrong with Bruce Wayne, as he lashes out in anger and tries to kill Batman Beyond! Who else can save him but...Booster Gold?! The greatest hero history never knew is going to take Batman Beyond back in time to the Gotham of old, where Bruce Wayne is Batman—which means Batman and Batman Beyond will meet at last!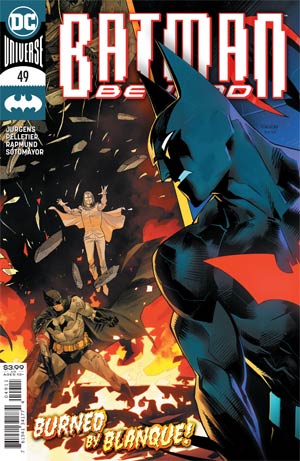 Batman Beyond Vol 6 #49 Cover A Regular Dan Mora Cover
To safely return to his own timeline, Batman Beyond will have to defeat the villain Blanque without being seen by his mentor, the World's Greatest Detective—Batman! Will Booster Gold help keep Batman Beyond hidden, or will time as we know it become completely undone? You do not want to miss this issue!