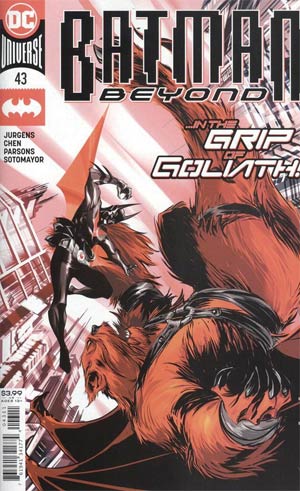 The legend of Batman lives on! In the far future, crime runs rampant throughout Neo-Gotham. Years after the disappearance of the original Caped Crusader, a new hero must rise to pick up the mantle of the bat! Terry McGinnis is Batman, and his adventures are beyond anything the world has ever known! With the helpful guidance of Bruce Wayne, Terry has sworn to protect his family and his city from the maniacs seeking to spread chaos throughout the streets!
RECENT TALENT:
Artist:
Sean Chen - Sean Parsons
Tags for this comic:
» Rating » T
» Last Issue Processed » Batman Beyond Vol 6 #43 Cover A Regular Dustin Nguyen Cover
Cover Price: $47.88
You Save 40%
Your Price : $28.96
• 12 issue subscription
FREE U.S. SHIPPING
Please allow 6-8 weeks for delivery of your first issue.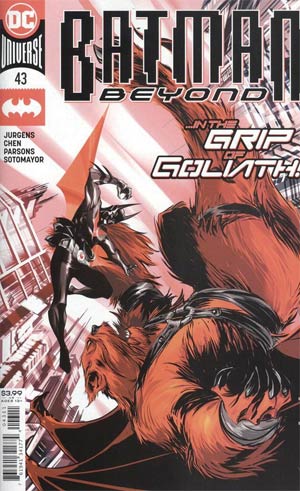 Batman Beyond Vol 6 #43 Cover A Regular Dustin Nguyen Cover
Terry McGinnis has his memories back, and he's ready to resume his duties as Batman in Neo-Gotham. But as soon as he comes home, so does Goliath, the Man-Bat pet of Damian Wayne. What adventure with the heir of the Demon lies in store for Batman Beyond?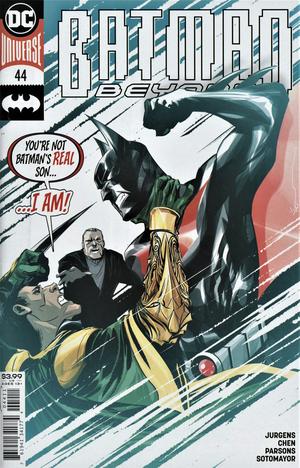 Batman Beyond Vol 6 #44 Cover A Regular Dustin Nguyen Cover
Batman brings a wounded Damian Wayne to base, only to discover that Damian has been dethroned as leader of the League of Assassins and left for dead by a former acolyte of Ra's Al Ghul's called Mr. Zero! Batman, Bruce, and Damian will have to join forces to stop Mr. Zero from eradicating humanity!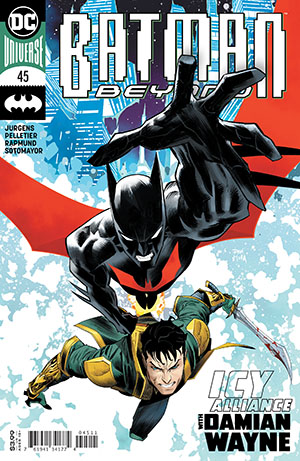 Batman Beyond Vol 6 #45 Cover A Regular Dan Mora Cover
Batman Beyond and Damian Wayne are going to have to join forces in order to stop Mr. Zero and his radical faction from turning Gotham City into an ice-covered hellscape. Damian will have to put his disrespect for the 'pretender' that is Batman Beyond aside if they're going to stop this mutual foe - and even then Mr. Zero's power and influence might prove too much for this pair!