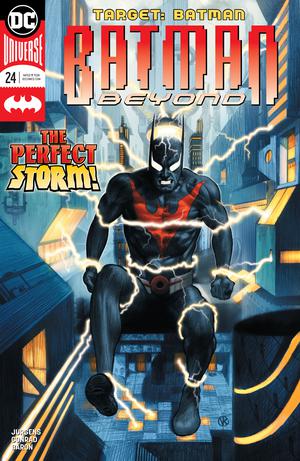 The legend of Batman lives on! In the far future, crime runs rampant throughout Neo-Gotham. Years after the disappearance of the original Caped Crusader, a new hero must rise to pick up the mantle of the bat! Terry McGinnis is Batman, and his adventures are beyond anything the world has ever known! With the helpful guidance of Bruce Wayne, Terry has sworn to protect his family and his city from the maniacs seeking to spread chaos throughout the streets!
RECENT TALENT:
Tags for this comic:
» Rating » T
» Last Issue Processed » Batman Beyond Vol 6 #25 Cover A Regular Viktor Kalvachev Enhanced Foil Cover
Cover Price: $47.88
You Save 40%
Your Price : $28.96
• 12 issue subscription
FREE U.S. SHIPPING
Please allow 6-8 weeks for delivery of your first issue.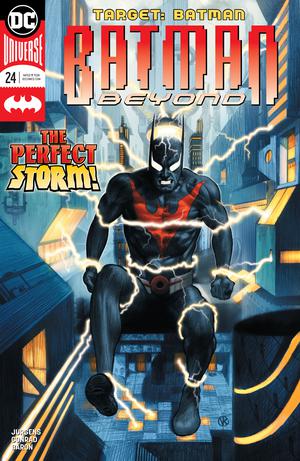 Batman Beyond Vol 6 #24 Cover A Regular Viktor Kalvachev Cover
Bruce Wayne gets to creeping around with his old cohort Jack Ryder (a.k.a. the Creeper) to thwart the Scarecrow's attack on Neo-Gotham. But will they be in time to stop Batman and the new Robin from pummeling each other to death? Out of costume, Terry McGinnis must choose between two women who've stolen his heart. Who will win the hand of the Bat-chelor? Find out in the conclusion to 'Target: Batman'!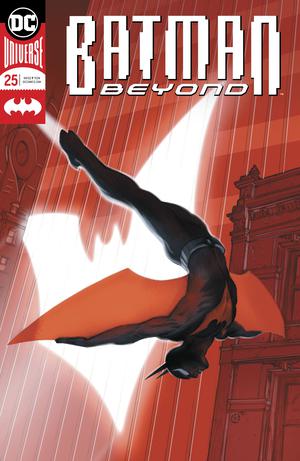 Batman Beyond Vol 6 #25 Cover A Regular Viktor Kalvachev Enhanced Foil Cover
In this special oversize issue, legendary DC scribe Dan Jurgens is joined by superstar artist Cully Hamner (Batman and The Signal) to bring back the biggest baddie of them all in 'The Final Joke.' The dedication of a new building commemorating a special Wayne family event-the 100th birthday of Thomas Wayne-brings out all of Neo-Gotham's familiar faces, including one who was definitely not on the guest list. The Joker makes his long-awaited return to Neo-Gotham, and no one is safe! Will he strike at Batman, Robin, Commissioner Barbara Gordon or the original Caped Crusader himself, Bruce Wayne? Decades after his last fight with the Dark Knight, the Clown Prince of Crime returns home to take his city back once and for all.