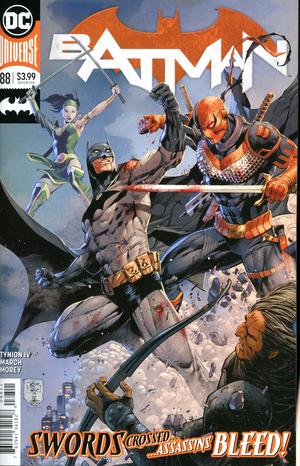 As a boy, young Bruce Wayne had his innocence ripped away from him in one tragic moment. Since that horrific night, he has sworn to defend the people of Gotham City! Armed with only his wit and a handful of fantastic gadgets, Batman inspires fear in those who prey upon the weak. Whether it be in the shadows of the city or the horrific halls of Arkham Asylum, the Dark Knight ensures that all who do harm shall feel the might of justice! He is vengeance, he is the night, he is Batman!
RECENT TALENT:
Tags for this comic:
» Rating » T
» Last Issue Processed » Batman Vol 3 #89 Cover A Regular Tony S Daniel Cover
May go Weekly in May/June - May Increase to 3.99
Cover Price: $47.88
You Save 40%
Your Price : $28.96
• 12 issue subscription
FREE U.S. SHIPPING
Please allow 6-8 weeks for delivery of your first issue.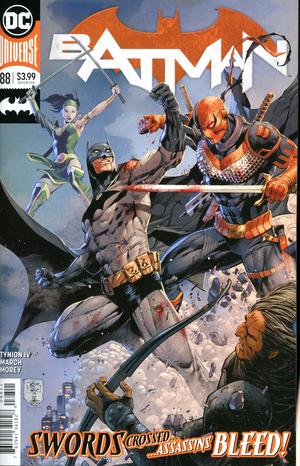 Batman Vol 3 #88 Cover A Regular Tony S Daniel Cover
The conspiracy that will rock Batman's world continues to unfold as the Dark Knight travels to Arkham Asylum to get answers from the Penguin! What dark secret does he share with The Joker, the Riddler, and…Catwoman? Plus, the plague of assassins descending upon Gotham City in its weakest moments continues! Will this be the moment when Deathstroke finally takes down Batman?!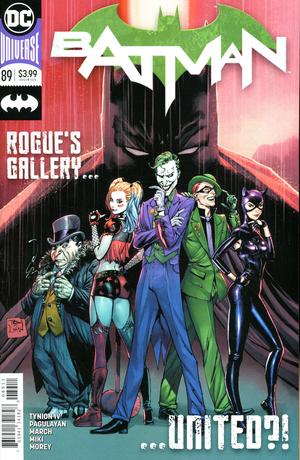 Batman Vol 3 #89 Cover A Regular Tony S Daniel Cover
Batman must stop Deathstroke from killing the mayor of Gotham City! But to do so he has to figure out who ordered the hit in the first place. If his four main suspects aren't 'fessing up to the crime, then is there someone even more sinister lurking in the shadows waiting to deliver the coup de grâce? Whoever it is, one victim will fall under their attack!