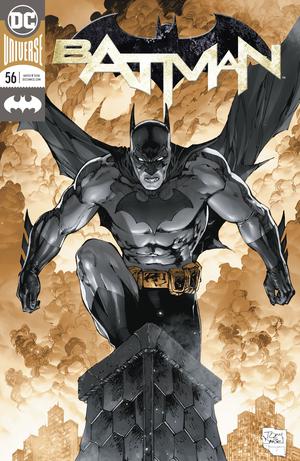 As a boy, young Bruce Wayne had his innocence ripped away from him in one tragic moment. Since that horrific night, he has sworn to defend the people of Gotham City! Armed with only his wit and a handful of fantastic gadgets, Batman inspires fear in those who prey upon the weak. Whether it be in the shadows of the city or the horrific halls of Arkham Asylum, the Dark Knight ensures that all who do harm shall feel the might of justice! He is vengeance, he is the night, he is Batman!
RECENT TALENT:
Tags for this comic:
» Rating » T
» Last Issue Processed » Batman Vol 3 #57 Cover A Regular Tony S Daniel Cover
May go Weekly in May/June - May Increase to 3.99
Cover Price: $35.88
You Save 30%
Your Price : $24.99
• 12 issue subscription
FREE U.S. SHIPPING
Please allow 6-8 weeks for delivery of your first issue.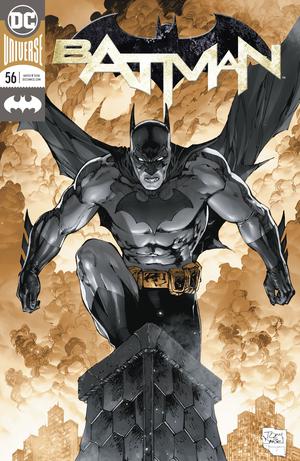 Batman Vol 3 #56 Cover A Regular Tony S Daniel Enhanced Foil Cover
The Dark Knight's looking to drop both the hammer and sickle on the KGBeast, whose rampage across Gotham City takes a toll on Nightwing when he's injured in the fray. Blaming himself for his ward's fate, Batman gets grimmer than usual-and vows to take the Russian assassin down like the Berlin Wall. Is even Gotham City ready for that much violence? The streets will run red like borscht if the Dark Knight gets his way against this Soviet scourge.