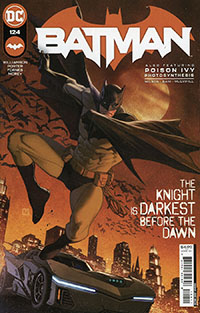 As a boy, young Bruce Wayne had his innocence ripped away from him in one tragic moment. Since that horrific night, he has sworn to defend the people of Gotham City! Armed with only his wit and a handful of fantastic gadgets, Batman inspires fear in those who prey upon the weak. Whether it be in the shadows of the city or the horrific halls of Arkham Asylum, the Dark Knight ensures that all who do harm shall feel the might of justice! He is vengeance, he is the night, he is Batman!
RECENT TALENT:
Writer:
Joshua Williamson - G. Willow Wilson
Artist:
Howard Porter - Dani
Tags for this comic:
» Rating » T
» Last Issue Processed » Batman Vol 3 #122 Cover A Regular Howard Porter Cover (Shadow War Part 2)
May go Weekly in May/June - May Increase to 3.99
Cover Price: $59.88
You Save 40%
Your Price : $35.93
• 12 issue subscription
FREE U.S. SHIPPING
Please allow 6-8 weeks for delivery of your first issue.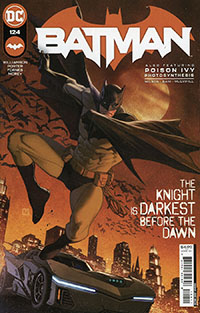 Batman Vol 3 #124 Cover A Regular Howard Porter Cover
In the aftermath of the Shadow War, Batman has returned to Gotham! But when he hears word of strange developments in Badhnisia, he's forced to question…has Abyss returned? Or has a new hero been born in the dark? And in the backup, Poison Ivy uncovers the troubling ramifications of the Gardener and Harley Quinn's actions during Fear State in this prologue to Poison Ivy drawn by Dani and written by Poison Ivy series writer G. Willow Wilson.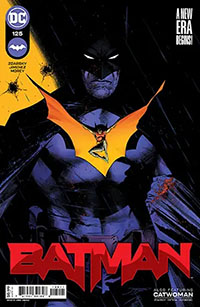 Batman Vol 3 #125 Cover A Regular Jorge Jimenez Cover
Superstar writer Chip Zdarsky joins legendary artist Jorge Jimenez to define a new era in Batman! Bruce Wayne is at a turning point, haunted by dreams of a dark future, while Gotham City billionaires are being gruesomely murdered. With the discovery of an archenemy's involvement and a tragedy unfolding, the Dark Knight's nightmares are just beginning. "Failsafe" starts here. And in the backup, there's chaos in Gotham as the underworld fights over one of its crown jewels...and Selina Kyle is caught in the middle. Can she stop the bloodshed and maybe even make a little money in the process?