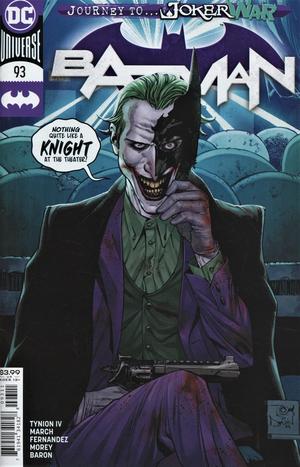 As a boy, young Bruce Wayne had his innocence ripped away from him in one tragic moment. Since that horrific night, he has sworn to defend the people of Gotham City! Armed with only his wit and a handful of fantastic gadgets, Batman inspires fear in those who prey upon the weak. Whether it be in the shadows of the city or the horrific halls of Arkham Asylum, the Dark Knight ensures that all who do harm shall feel the might of justice! He is vengeance, he is the night, he is Batman!
RECENT TALENT:
Tags for this comic:
» Rating » T
» Last Issue Processed » Batman Vol 3 #93 Cover A Regular Tony S Daniel Cover
May go Weekly in May/June - May Increase to 3.99
Cover Price: $47.88
You Save 40%
Your Price : $28.96
• 12 issue subscription
FREE U.S. SHIPPING
Please allow 6-8 weeks for delivery of your first issue.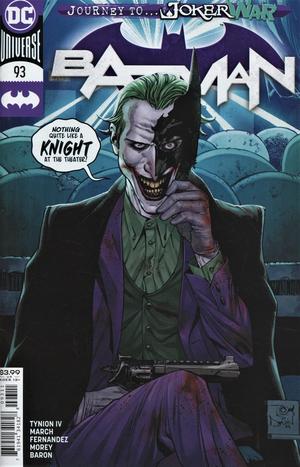 Batman Vol 3 #93 Cover A Regular Tony S Daniel Cover
Batman faces off with the Designer as 'Their Dark Designs' reaches its epic climax! In the last year, Batman has lost more than he could have imagined, and now he faces a cost so dear it will change the course of his life. And there is worse on the horizon. In the midst of all the horror, he can feel the drumbeat of battle. &quotJoker War&quot is coming, and Gotham City will never be the same.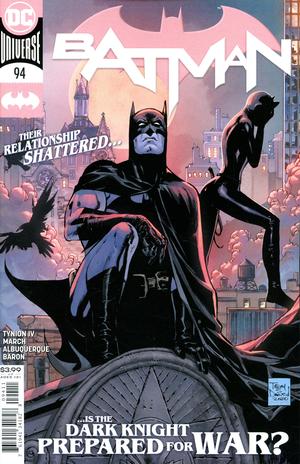 Batman Vol 3 #94 Cover A Regular Tony S Daniel Cover
The Designer's machinations have left Batman's life in tatters! Gotham City's ambitious rebuilding has skittered to a halt as new powers are rising to shape its destiny-and Batman is powerless to stop them! With no Alfred or Bat-Family to lean on, the Dark Knight stands alone against the ascendance of his greatest adversary!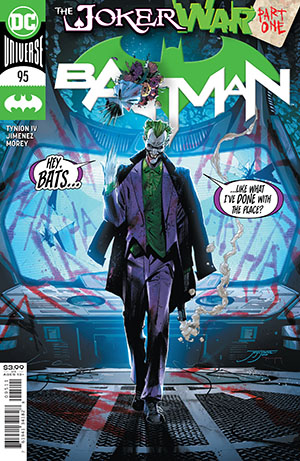 Batman Vol 3 #95 Cover A Regular Jorge Jimenez Cover (Joker War Tie-In)
It was always going to come to this. The Clown Prince of Crime and the Dark Knight Detective go head-to-head for the last time. The Joker has never wanted to win before, he's never wanted his battle with Batman to end, but now his motivation has shifted. He has decided that one way or another, this will be the final chapter to their story. "Joker War" begins here!