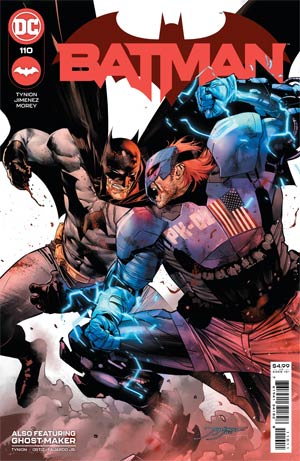 As a boy, young Bruce Wayne had his innocence ripped away from him in one tragic moment. Since that horrific night, he has sworn to defend the people of Gotham City! Armed with only his wit and a handful of fantastic gadgets, Batman inspires fear in those who prey upon the weak. Whether it be in the shadows of the city or the horrific halls of Arkham Asylum, the Dark Knight ensures that all who do harm shall feel the might of justice! He is vengeance, he is the night, he is Batman!
RECENT TALENT:
Artist:
Jorge Jimenez - Ricardo Lopez Ortiz
Tags for this comic:
» Rating » T
» Last Issue Processed » Batman Vol 3 #110 Cover A Regular Jorge Jimenez Cover
May go Weekly in May/June - May Increase to 3.99
Cover Price: $59.88
You Save 40%
Your Price : $35.93
• 12 issue subscription
FREE U.S. SHIPPING
Please allow 6-8 weeks for delivery of your first issue.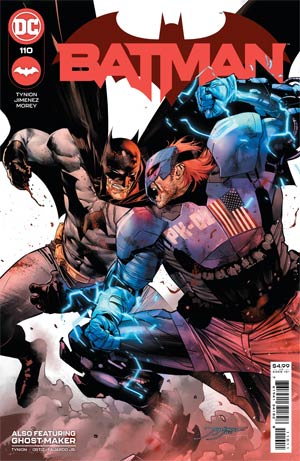 Batman Vol 3 #110 Cover A Regular Jorge Jimenez Cover
Main: Batman's bloody, no-holds-barred fight with Magistrate enforcer Peacekeeper-01 rages on in epic fashion! Simon Saint's master plan comes to fruition as his Magistrate program makes its move on Gotham City, and things are about to heat up! (Not in a good way!) Backup: The Instigator versus Ghost-Maker in a kung fu showdown! Need we say more?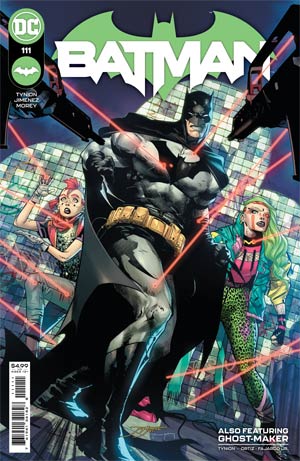 Batman Vol 3 #111 Cover A Regular Jorge Jimenez Cover
Mayor Nakano announces a crackdown on masked vigilantes just as the Magistrate moves against the Unsanity Collective. Batman attempts to avert a bloodbath, while the Scarecrow makes his final move..."Fear State" is about to begin! Backup: Ghost-Maker faces his most gruesome adversary yet...the horrific Razorline!