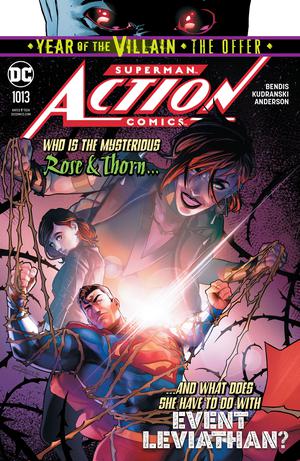 The series that starting it all! In 1938, Superman debuted in the pages of Action Comics #1 and took the world by storm! Since then, the book has been the premiere place to find the adventures of the Man of Steel and his fantastic friends and family! When danger calls, Superman is faster than a speeding bullet, defending the values of truth, justice, and American way! Now continuing as DC's longest running continued series, Action Comics is home to Superman, Lois Lane, and their son Jon, the sensational Superboy! Get in on the action!
RECENT TALENT:
Writer:
Brian Michael Bendis
Tags for this comic:
» Rating » T
» Last Issue Processed » Action Comics Vol 2 #1013 Cover A Regular Jamal Campbell Cover (Year Of The Villain The Offer Tie-In)
May go Weekly in May/June - May Increase to 3.99
Cover Price: $47.88
You Save 40%
Your Price : $28.96
• 12 issue subscription
FREE U.S. SHIPPING
Please allow 6-8 weeks for delivery of your first issue.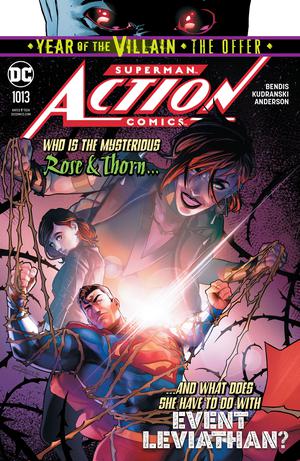 Action Comics Vol 2 #1013 Cover A Regular Jamal Campbell Cover (Year Of The Villain The Offer Tie-In)
Metropolis is in total lockdown, and while everyone is busy dealing with the impossible threat of Leviathan's complete takeover, a mysterious antihero called Thorn has decided to wreak havoc on the invisible empire! Witness the return of Rose and Thorn, the most dangerous woman in the DC Universe-and if you've never heard of her, it's only because she is that good. All this, plus a major EVENT LEVIATHAN revelation! But why wasn't it in the main series? Plus, the invisible mafia held a death grip on the Metropolis underworld…until Lex Luthor visits their criminal competition!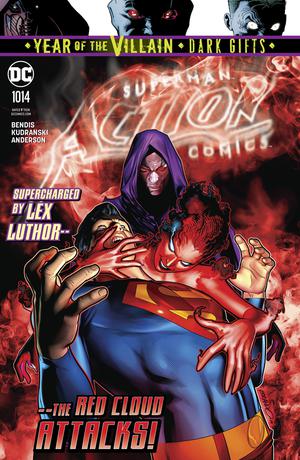 Action Comics Vol 2 #1014 Cover A Regular Brandon Peterson Cover (Year Of The Villain Dark Gifts Tie-In)
Lex Luthor comes home to Metropolis in this 'Year of the Villain' tie-in issue! What does he have up his sleeve? Some very interesting offers for the woman behind the city's invisible mafia…offers that no one could refuse! Plus, what is the secret of the Red Cloud? Ask Lex-he knows! Don't miss this huge chapter in both &quotYear of the Villain&quot and EVENT LEVIATHAN!