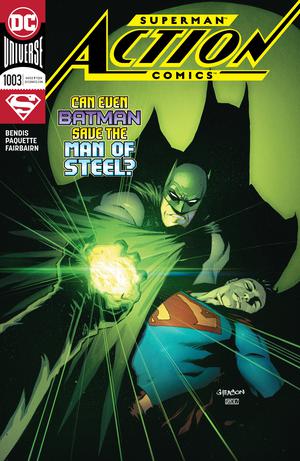 The series that starting it all! In 1938, Superman debuted in the pages of Action Comics #1 and took the world by storm! Since then, the book has been the premiere place to find the adventures of the Man of Steel and his fantastic friends and family! When danger calls, Superman is faster than a speeding bullet, defending the values of truth, justice, and American way! Now continuing as DC's longest running continued series, Action Comics is home to Superman, Lois Lane, and their son Jon, the sensational Superboy! Get in on the action!
RECENT TALENT:
Writer:
Brian Michael Bendis
Tags for this comic:
» Rating » T
» Last Issue Processed » Action Comics Vol 2 #1004 Cover A Regular Steve Rude Enhanced Foil Cover
May go Weekly in May/June - May Increase to 3.99
Cover Price: $35.88
You Save 30%
Your Price : $24.99
• 12 issue subscription
FREE U.S. SHIPPING
Please allow 6-8 weeks for delivery of your first issue.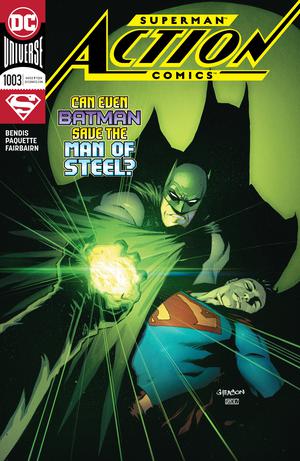 Action Comics Vol 2 #1003 Cover A Regular Patrick Gleason Cover
How well does Clark Kent know his own city? Are the threats targeting Metropolis new or something older and more dangerous than they seem? With mobsters being killed off and the Daily Planet staff hunting for answers, it's up to Superman to discover what lurks in the underside of the city he thought he knew so well. Who is the Red Mist, and why has Superman never heard of someone so powerful and dangerous? And what is Lois Lane doing with Lex Luthor?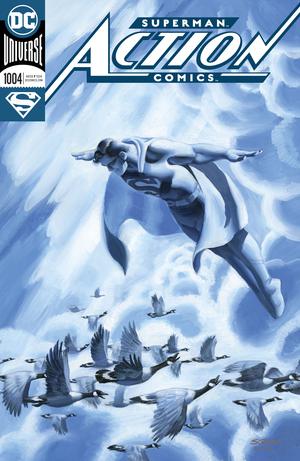 Action Comics Vol 2 #1004 Cover A Regular Steve Rude Enhanced Foil Cover
Superman confronts Lois Lane and wants answers: Where is Jon Kent? What happened during Lois' trip into space with Jor-El? Why didn't she contact the Man of Steel when she returned? And most importantly, does she still love him? Or is the world-famous reporter looking to let Clark Kent down easy? Lois and Clark's relationship gets redefined in this issue illustrated by acclaimed artist Ryan Sook!