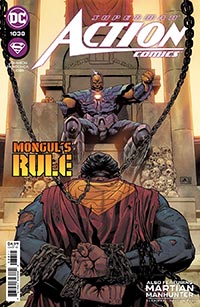 The series that starting it all! In 1938, Superman debuted in the pages of Action Comics #1 and took the world by storm! Since then, the book has been the premiere place to find the adventures of the Man of Steel and his fantastic friends and family! When danger calls, Superman is faster than a speeding bullet, defending the values of truth, justice, and American way! Now continuing as DC's longest running continued series, Action Comics is home to Superman, Lois Lane, and their son Jon, the sensational Superboy! Get in on the action!
RECENT TALENT:
Writer:
Phillip Kennedy Johnson - Shawn Aldridge
Tags for this comic:
» Rating » T
» Last Issue Processed » Action Comics Vol 2 #1037 Cover A Regular Daniel Sampere Cover
May go Weekly in May/June - May Increase to 3.99
Cover Price: $59.88
You Save 40%
Your Price : $35.93
• 12 issue subscription
FREE U.S. SHIPPING
Please allow 6-8 weeks for delivery of your first issue.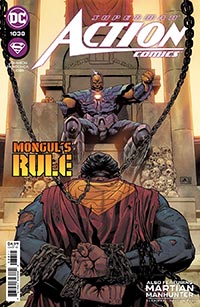 Action Comics Vol 2 #1039 Cover A Regular Daniel Sampere Cover
"The Warworld Saga, Part III." Everything has changed. After the heart-stopping events of Action Comics #1037, Superman and the surviving members of the Authority see a side of Warworld they never knew existed. In the lower catacombs, Superman finds another survivor of the lost Phaelosian race of Krypton, a scientist turned enslaved gladiator with much to teach Superman of his new home, including how to survive…and maybe, in time, how to escape. Meanwhile, Superman's quest to turn the hordes of Warworld against their masters begins.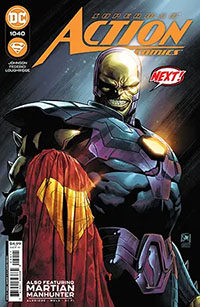 Action Comics Vol 2 #1040 Cover A Regular Daniel Sampere Cover
Superman has become a force to be reckoned with inside Warworld's arena, and Mongul questions his decision to keep his enemies alive. As Superman's new Phaelosian ally Kryl-Ux teaches him new ways to fight without powers, he starts to win Warzoons over to his cause…but someone within his inner circle finds their allegiances tested. Meanwhile, the elusive Midnighter uses his talents to find the missing members of the Authority.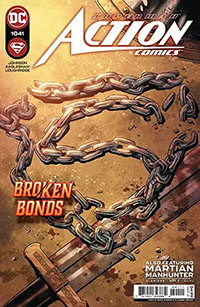 Action Comics Vol 2 #1041 Cover A Regular Daniel Sampere & Alejandro Sanchez Cover
REMATCH! Superman puts what he's learned on Warworld to the test as he faces Mongul's unstoppable, reanimated warrior known as the Unmade. But it may be too late for Mongul to salvage his empire before an ancient prophecy is fulfilled. One of Superman's inner circle will fall, another will be resurrected at a terrible cost, and the Authority's traitor will be revealed in the conclusion to part one of the Warworld Saga!